How to care for your hair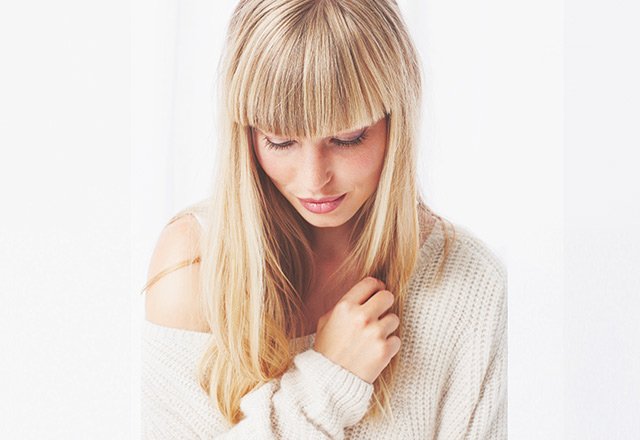 The natural way
If you're looking to tame tousled tresses, we have a natural solution for you. We chat to experienced hair dress Vince Sferlazza about how to care for your locks.
There's more to healthy hair than meets the eye. "If you visualise a fish's scales," says Sferlazza. "If you touch in one direction it's smooth, but if you go the other way it's rough, and hair is the same principle; and when the cuticle is closed the hair looks shiny, when it's open it looks dull or matte." Dry, brittle or unruly hair is usually a product of open cuticles, which is why frequent colouring can make your tresses lack the softness of natural hair. "To fix this you have to refill the hair and close the cuticle using conditioners, treatments, oils and so on." Hair care begins with the condition of your scalp, which is why the right shampoo, conditioner and brush are also so important.
Brushing your locks the right way
Sebum – the natural oil produced by your skin to keep it nourished and conditioned – also plays a huge role in hair health. Sferlazza says, "Years ago, before conditioner came to the market, people used to brush their hair for 100 strokes; that was because it would spread the oil from the scalp to the hair, working as a natural conditioner." Anyone who frequently styles their tresses will brush their hair often without thinking about it, but the right brush can really make a big difference. "We have special wooden brushes that stimulate blood circulation and spread the sebum from your scalp to your hair," says Sferlazza. "If you use a plastic brush it can create static, but the wooden brushes take static away."
PRO TIP: "Always start at the ends of the hair, and not at the top," says Sferlazza. "If you have a snag at the ends and pull at it, you can break the hair. So once it is all knot-free, brush from the scalp."
Heat Protection is a must
If you use a hairdryer, curling tongs, straightener, or perhaps all three, it is vital that you protect your hair before styling. "Anytime you use anything hot, you need to use a heat protector – most dryers and curling tongs are around 180 degrees, which is far too hot to be healthy for hair."
Unfortunately there are very few all-natural products that do this, but you can find more natural options if you look. "Some natural oils can protect the hair against heat. But then the hair is too oily, so often you'll see linseed oil or argan oil, or other refined oils, mixed with other less-natural ingredients that will protect the hair and help your style."
Get your hands on the good stuff
It might be tempting to go cheap on your hair products, but if you want to make beautiful hair a priority, the extra dollars will be well spent. "If you treat your hair, buy a product for treated hair; and if you have natural hair, buy a product for natural hair. The same goes for thin hair, oily hair, dry hair and so on," says Sferlazza. Although it can be too easy to fall for the flowing locks you see in marketing campaigns, Sferlazza warns that generic or non-professional products are often a waste of time. "A lot of products in the supermarket, I'd say 90 per cent, don't work," he says. "If you're wanting thick hair, for example, you might end up with a product that has lot of silicone in it, which coats the hair and gives the visual appearance of thick hair, but isn't making the hair healthier or in better condition. So you have to ask youself, 'Is it really working?'"
He also warns against opting to use household products on your hair, like cooking oils. "It is only special oils, or very refined oils that you can use on your hair," Sferlazza says. "Even if they're good for the body, they might not be good for your hair."
PRO TIP: Sferlazza speaks from experience when he says, "If you buy hair care in a health food store, you will not get a bad product because they are very conscious of their ingredients.
"We supply Herbatint to several health food stores and each product we sell to them, they go through the ingredients one buy one, and anything with ingredients they don't like, they will not stock."
Luscious locks here we come.
You might also like: 5 eco-friendly hair care tips.
Rate This