Avocado toast with alfalfa sprouts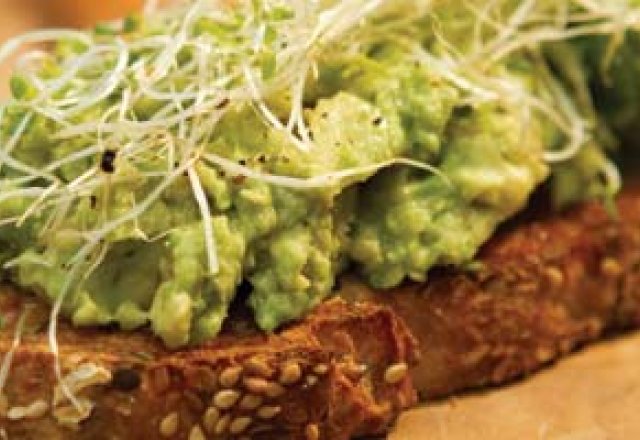 Kick-start your morning with a healthy breakfast that's easy to make
Avocado is an excellent source of essential fatty acids. Combined with good-quality bread, it is a great way to start the day
INGREDIENTS
good-quality bread such as sourdough or multigrain
butter (optional)
Vegemite or Promite (optional)
ripe avocado
fresh lemon juice
salt and freshly ground black pepper
alfalfa sprouts
METHOD
1. Toast the bread and butter it (if desired), then spread on a little Vegemite or Promite, if you like (this adds a nice salty flavour).
2. Using a fork, mash the avocado – you can do this either directly on the toast, or in a bowl and then spread it on the toast. Squeeze over a little lemon juice, add salt and pepper to your taste, and top with a handful of alfalfa sprouts.

Get more delicious recipe ideas and find out which is the healthiest bread. Don't forget to share your thoughts on Facebook.
Rate This