Apple avocado mint pops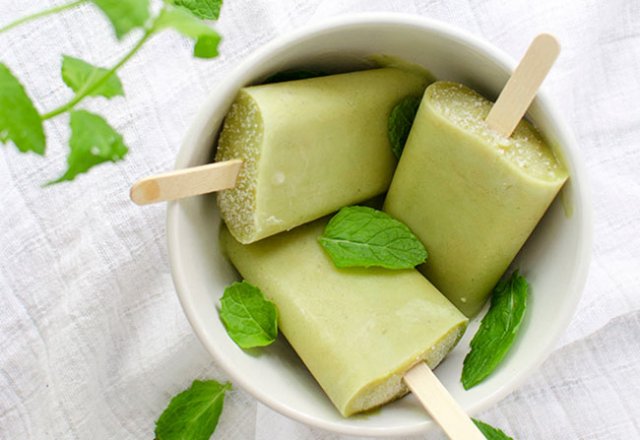 Perfect for warmer days!
Like a green smoothie but in the form of ice-cream – how great is that? These ice pops are like little pieces of magic on a very hot day.
Ingredients (Makes 4)
1 cup freshly pressed apple juice (juice of about 3 apples)
1 banana
½ ripe avocado, peeled and diced
Method
A few fresh mint leaves
Blend all ingredients in a blender until smooth and creamy. Taste and add more mint if desired. Pour into ice-cream molds, add ice-cream sticks and freeze for 4–6 hours until firm. Remove the molds by dipping them into hot water for a moment.
Serve and enjoy!
Rate This