Almond & rosemary loaf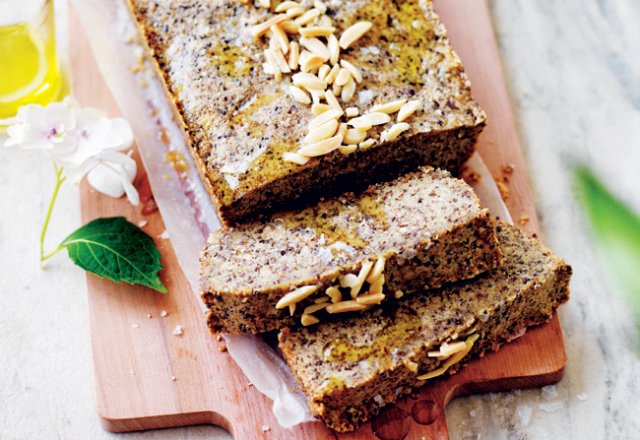 Homemade bread recipes
Nothing beats the smell of freshly baked bread! Try this almond and rosemary variation from wellness expert Jessica Sepel.
Ingredients (serves 8)
2 cups almond meal
¼ cup psyllium husk
¼ cup chia seeds
¼ cup ground flaxseed
¼ cup raw walnuts, roughly chopped + 2 tbsp extra to decorate
2 tbsp rosemary leaves, roughly chopped, + extra to decorate
1 tsp Celtic sea salt
1½ tsp baking powder
1 clove garlic, crushed
3 eggs, lightly beaten
¼ cup almond milk
1 tbsp olive oil
Method
Preheat the oven to 190°C (170°C fan-forced).
Combine all ingredients (except decorations) in a large bowl and mix well using a wooden spoon.
Spoon into a lightly oiled and lined loaf tin (approximately 21 cm x 11 cm), gently smooth the top, and decorate with the extra walnuts and rosemary.
Bake for 30 minutes, or until a skewer inserted into the middle of the loaf comes out clean. Cover with foil if the top is browning too much.
Cool, slice and serve.
Rate This