4 ways to have holiday vibes at home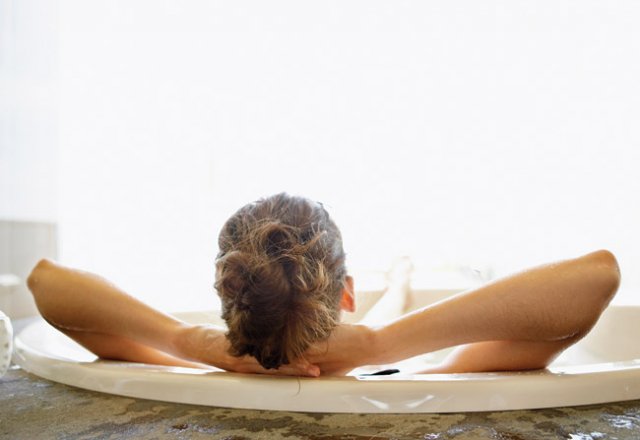 Make it a stay-cation
Post-holiday blues are well documented and can be hard to avoid when you've had a ridiculously good time somewhere exotic.
Even if you've simply disconnected from work with a staycation, the rejuvenation a holiday provides can be quickly lost when returning to the same old eat, work, sleep, repeat routine you were so eager to leave behind. We gathered tips from those who do holidays for a living on how to keep the good times rolling when you touch down on home soil.
1. Change it up
Challenging your perspective of the world is one of the greatest assets of a holiday according to Byron Yoga Centre's Becky Buckwell. When you return from a trip, try incorporating something appealing or healthy from your trip into your everyday life.
"At our [retreat's] closing circles, we advise guests to choose just one aspect of the program at Byron Yoga Retreat Centre to aim to integrate into their daily lives. By selecting just one key aspect, clients are taking small steps for the long term rather than major changes they can't maintain."
If you've been on a retreat, you'll have plenty of inspiration from the provided program such as new yoga sequences, a daily green smoothie or practising meditation first thing. Otherwise, try replicating an exotic dish that had you in raptures or incorporating an ingredient that instantly transports you back to your holiday.

2. Disconnect from technology
There's nothing like finalising your out-of-office setting before jetting off into the sunset. Being unavailable to the outside world for a period of time provides a great sense of freedom and space of mind to enjoy leisure activities.
While the upside of modern technology such as smartphones allows us to be connected virtually anywhere and at any time, it also means flicking our off switch is a lot trickier. Most retreats require you leave behind all forms of technology and give up your phone upon arrival.
At home, Virginia Slevin from SoulFit Adventures recommends turning off your phone as soon as you walk in the door at night and avoid looking at the computer. Once technology is out of the way, linger over dinner with your partner, pull out a board game or a deck of cards, or curl up with a mug of tea and a good book. Without the constant distraction of television, email, social media or other mindless forms of technology, you'll be amazed at how many more leisure hours will open up.

3. Daily adventure
Hayley Lawrence from Radiant Being Wellness says the beauty of holidays is that the newness of the destination makes it easier to appreciate the present moment.
"You're captivated by all that is new, so you're immersed in the present moment as you explore a new destination," Lawrence says. "We can create newness more often in everyday life even when we do know a place or area well by having an open mind for looking with fresh eyes each time."
Rather than going on autopilot on your usual walk to the shops or work, try looking up and take notice of the trees that line your street or the interesting upper echelons of buildings you'd never see while only gazing at things eye level or below.
Slevin believes we can conjure up the novelty a holiday destination provides by incorporating a daily adventure.
"Do one thing a day that you haven't done before," she suggests. "It can be something adventurous or even little things like walking in a different direction or putting your yoga mat on the opposite side of the studio."

4. Take a break
At the office, it can be a little harder to inject the holiday vibe into your day. It's still possible to reduce stress and increase wellbeing at work by taking mini-breaks at your desk, Buckwell recommends.
"Using the tools we teach on our retreats, such as breath awareness, visualisation and simple stretches, you can reconnect to that sense of peacefulness and wellbeing," she says.
Slevin says changing scenery just for five minutes is enough to bring you back to the calmer headspace you need.
"Go for a walk around the block or find a quiet room to meditate for five minutes," Slevin advises. "Just close your eyes and take some deep breaths or even visualise your next holiday location."
Lawrence says the time of day you choose to have this small break can provide even further benefits.
"Traditional Chinese medicine shows that resting for 20 minutes, seven to eight hours after first waking, our energy will be more evenly restored and balanced throughout the day," she says. "Interestingly, a positive side effect for employers is that staff productivity in the afternoon tends to match that achieved in the morning by adding this paid break to the working day.
Rate This