Weed, seed and feed detox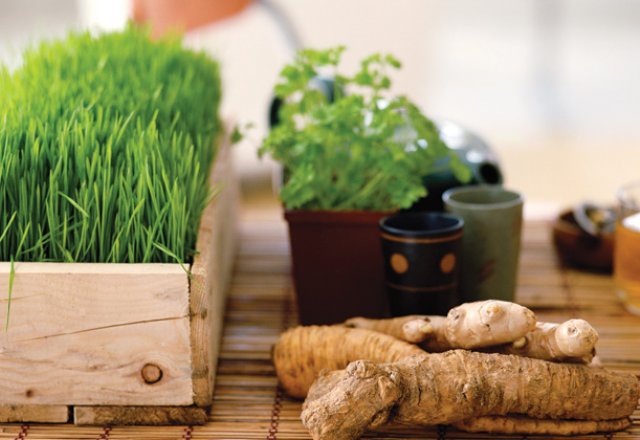 Cleanse the body with a 6-week program
A proper detoxification program needs to be thorough and holistic and will take at least six weeks to complete. Throughout a detox, it is important to keep your diet as clean, wholesome and healthy as possible.
Eliminate caffeine, smoking, alcohol and sugary, fatty foods to ensure proper detoxification. Drink plenty of water, exercise regularly, make yourself some homemade vegetable juices and treat yourself to regular massages to help the process along. Each stage of the detox typically lasts two weeks, ensuring a thorough cleanse.
Stage 1 – Weed
In order for our body to flourish and thrive, we need to 'weed out' pathogenic microorganisms and improve the immune system. Antimicrobial herbs, clean eating and keeping your pH levels within a healthy range will ensure these nasty critters are eliminated from your body.
Stage 2 - Seed
This involves renewing the gut with beneficial bacteria and healing the lining of the intestinal wall. Not all probiotics are the same. They differ between species and strain. A naturopath will be able to help you determine which probiotic is most suitable for you.
Stage 3 – Feed
The final stage is all about nourishing and restoring the eliminatory organs and involves foods and herbs that have supportive and nourishing effects.
Many herbs can help you with this final stage of detoxification: green tea, uva-ursi, dandelion root, slippery elm and gotu kola to name a few. These can be ingested as teas or powders added to smoothies and protein shakes.
Through the entire detox it is 
best to follow a clean, healthy diet. 
There is plenty of information 
available on clean eating on the 
internet and your local naturopath 
can give you the guidance and 
support you need as well.
NEXT: How long should I detox?
Rate This