Radiance from within: nourish your skin with food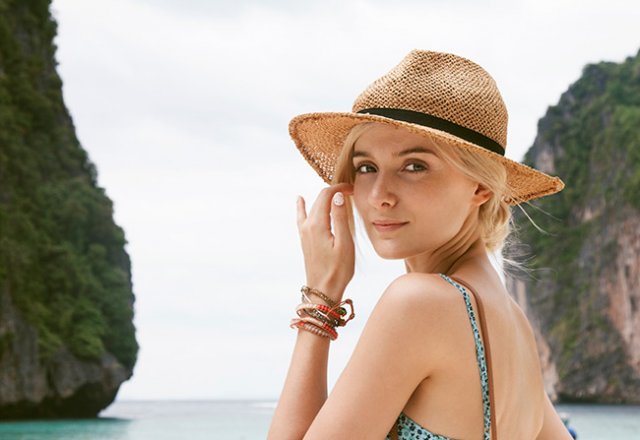 Discover top tips for glowing skin.
Eat your way to good skin with these top tips from nutritionist Amanda Henham.
Nutritionist Amanda Henham from Vaga Nutrition, Melbourne – accredited with the Australian Natural Therapists Association – says that healthy, glowing skin and hair happens from the inside.
"What you put into your body is reflected in your skin," says Henham. "An easy, nutritious way to look after your skin is to eat fresh, whole foods from the main food groups – proteins, carbohydrates and fats.
"Foods rich in antioxidants, essential fatty acids, zinc, vitamins A, C and E and protein are important in any healthy diet for many reasons, especially the skin and hair."
Henham's top beauty foods:
Berries, kiwifruit, oranges and pomegranates are high in antioxidants and vitamin C to help reduce free radical damage and collagen synthesis.
Mackerel, sardines, salmon and oysters are excellent sources of protein, omega-3 fatty acids and zinc, which help maintain skin health and improve overall health and wellbeing.
Olive oil, coconut oil and almond oil are high in antioxidants that fight free radicals and essential fatty acids that reduce inflammation.
Nuts and seeds such as walnuts, almonds, sunflower seeds and pumpkin seeds (pepitas) contain micronutrients including zinc, copper, fats, vitamins A, C and E, which all aid in collagen synthesis.
Carrots, pumpkin and sweet potato contain high amounts of vitamin A and C and are high in antioxidants, which promotes skin health.
Avocado and eggs have loads of healthy fats and vitamins for improving skin texture and general health and wellbeing.
Leafy green vegetables are rich in minerals and vitamins to protect from free radical damage and increase antioxidant status.
NEXT: Drink your way to glowing skin with this delicious elixer.
Rate This