Natural remedies to soothe sun-damaged skin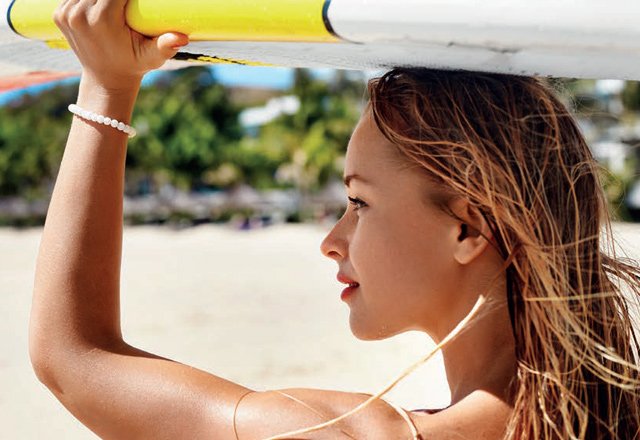 Naturopath Jim Woods recommends these pantry staples and home remedies to ease and soothe sun-damaged skin:
Vitamin E
The topical application of vitamin E has been used clinically to treat sunburn and scar tissue and is commonly used to assist in wound healing of abrasions, burns and stretch marks. Pierce a capsule containing pure vitamin E and use the oil directly on the skin.
Potatoes
With its starch-based compounds, potatoes are thought to help soothe sunburn. Simply chop an uncooked potato into slices and pat down on sore, sunburned spots.
Honey
With its anti-infective properties, honey is soothing when applied topically to the skin.
Aloe Vera
Mother Nature's antidote to sunburn is found in the humble aloe vera plant, which is well known for treating burns. Better yet, its cheap and easy to grow in your garden, meaning it will be readily accessible in its purest form. To apply topically, simply cut a leaf off and cut lengthways through the leaf.
Apple cider vinegar
Add a cup of cider vinegar to your bath water and soak in it, or dab a bit of white vinegar onto your sunburn for 20 minutes for instant pain relief.
Strawberries
Strawberries contain tannin, which helps alleviate the sting of sunburn. Use them as a topical balm by mashing a cup of ripened strawberries and applying them to sunburnt areas. Leave it on for a few minutes before rinsing with fresh, tepid water.
Cucumber
Simply cut a few slices and place on tender areas. Cucumber's texture and cooling properties work to instantly soothe and calm sore skin.
Rate This