Natural oils Vs moisturising creams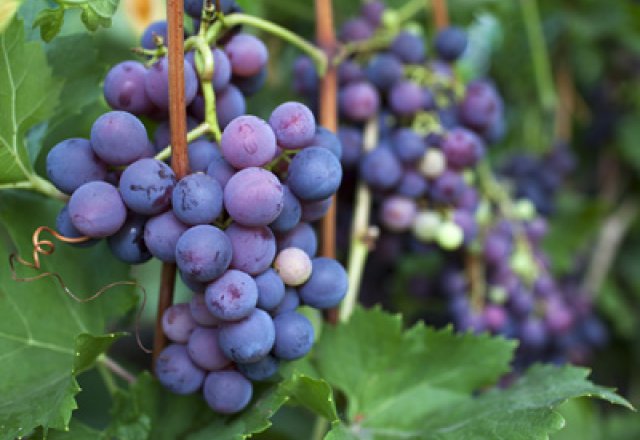 Essential skincare advice
Want something that is free from parabens and synthetic fragrances, penetrates deep into your skin's layers, and doesn't cost the earth?
Like so many things in life, keeping things simple (do we really need all that fancy, costly packaging?) is often the key to authentic beauty.
Mother Nature has already provided us with the tools to replenish our skin through the use of natural oils, which don't overpower the senses or require multi-million dollar marketing strategies for us to recognise their unique benefits. Unlike creams, oils penetrate the skin's deeper layers and provide our complexion with more than just a barrier against free radicals.
There are two types of oils that perform differently on our skin – vegetable-carrier oils and essential oils (requiring dilution with other oils).Both can either be used in pure form or specifically blended and tailored to individual skin-care needs.
Manuela Almeida, an aromatherapist and training manager for Perfect Potion, explains why oils are more effective at being absorbed by our skin than creams.
"Cream is made up of water and an emulsifier of some sort, and wax. With cream, the wax makes it sit on the surface, leaving a protective film on the skin. Vegetable carrier oil is absorbed directly into the skin and it plumps it up from the inside," she says.
Almeida suggests that essential oils are high in water content and won't absorb as well into the skin as vegetable carrier oils.
"Essential oils don't have the ability to penetrate through the skin and into the cells and blood by itself, so you need to mix it with a vegetable oil and it piggy-backs it deeper into the skin and into the bloodstream," she says.
Whether your skin is dry and mature, oily or sensitive, we have listed below some of the good oils, which may just lend your skin that natural boost you've been looking for.
We recommend
Sukin Purely Ageless Botanical Hydration Booster
For the most gentle anti-ageing care and skin balance, this 100 per cent natural elixir is rich in argan oil and immortelle formulated to help improve skin elasticity and deliver bright, radiant skin. RRP $23.95 (25ml); sukinorganics.com
This is one of the most used carrier oils in aromatherapy as it is absorbed quickly into the skin and is excellent for most skin types. Great for unbalanced or oily skin, sensitive or dry – sweet almond oil is gentle and mild and keeps the skin's natural oil levels in check. Packed with essential fatty acids, vitamins, minerals and proteins, sweet almond oil is also a superb remedy for stretch marks. Gentle and mild, suitable for dry, sensitive skin.
A bit of a misnomer, jojoba is not an oil, but a liquid wax – cold pressed from the jojoba nut and taken from a shrub, native to Arizona, California, and Northern Mexico. It is hydrating for dry skin without leaving oily skin feeling greasy. It mimics the natural sebum produced by the sebaceous glands, which helps to maintain moisture levels within the skin cells. Easily absorbed and perfect for aging skin, jojoba provides the same protective benefits to our skin as it does to its own plant cells. Perfect for sensitive and ageing skin
The ancient Egyptians were eating grapes over 6000 years ago, while the ancient Greeks couldn't make enough wine from them. The humble grape's oil, however, is chock full of nutrients, such as skin- brightening vitamin C, which is superb for targeting uneven skin tone. While it may be a little too greasy for oily skin, grape seed oil's high component of procyanidolic oligomers (also known as proanthocyanidins), commonly called PCOs, means it's brimming with antioxidants, and its collagen-protective properties are thought to be excellent for ageing skin. Evens skin tone while leaving a silky smooth finish

For centuries, the Berber women of Morocco have relied on oil from argan trees to keep their skin healthy and youthful. This 'liquid gold' of oils is mostly associated with hair products, yet argan oil's lightweight texture and high concentration of vitamin E (twice as much as olive oil), vitamin A and fatty acids is the perfect oil for combating free radicals on the skin. The oil contains high levels of tocopherols – powerful antioxidants that are vital for healthy skin and hair. High levels of carotenes, phenolic acid, squalene and phenols also contribute to the oils cosmetic value. Extracted from the nut of the argan tree, the oil is touted as an excellent product to soften skin, increase elasticity, reduce appearance of wrinkles and is especially unique as it's suitable for both oily and dry skins. Reduces the appearance of stretch marks and softens skin
Derived from the 'hip' or 'fruit' of the rose; once the petals have fallen off, this oil is rich in antioxidants (those micronutrients that protect the skin tissue), including beta-carotene and lycopene (found in tomatoes), and works to protect your skin from premature ageing – with research showing that its properties actually assist in reducing the activity of skin-damaging enzymes.

A great source of vitamins A and C, rosehip's essential fatty acids aid in regenerating skin cells, repairing skin tissue and plays a major role in the formation of collagen.
Effective in treating scars, stretch marks, acne scarring, dermatitis, fine lines and uneven skin tone, rosehip's ability to moisturise the dry areas of your skin while not adding moisture to oilier areas makes it a fabulous all-purpose moisturiser for all skin types. Pure rosehip oil has a gorgeous earthy aroma and is orange in colour. Light, easily absorbed and perfect for diminishing the appearance 
of scarring.

Australia's most renowned natural antiseptic, Tea Tree oil holds a unique and special place in Australian natural medicine. Of course, Aborigines have long known the healing qualities of tea tree, having boiled the leaves for tea and crushed them to make poultices to treat skin infections, cuts and wounds for hundreds of years. With over 300 species of tea trees, the oil of the leaves have become so respected as a natural healer – packed with anti-viral and anti-fungal properties – that during World War II, Australian army soldiers carried it in their first aid kits. A popular ingredient in ointments, shampoos and conditioners, soaps and toothpaste, the antiseptic properties of tea tree make it an excellent remedy for acne. Not an oil for overall use, but perfect for spot treatment on pimples or blackheads, while also acting as a solvent in preventing oily matter from clogging up sebaceous glands. Perfect for acne-prone skin; however, must be used in small quantities due to its strong and often drying effect. Not for sensitive skin.
NEXT: Nutrients for clear skin>>

Author: Sam Whiteley; Photo credit: Thinkstock
Rate This