Mango, passionfruit, lime & thyme spritzer recipe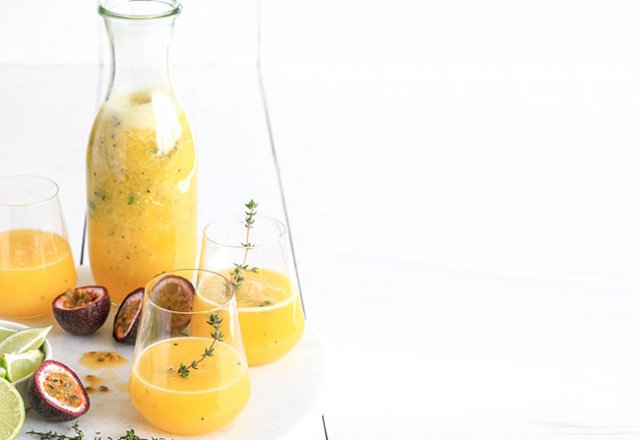 Keep cool & mango on.
Keep cool with this refreshing spritzer recipe this summer.
Ingredients (Makes 2 litres)
600 g mango flesh (3 medium mangoes)
4 medium passionfruit
Juice of 2 limes
1.5 L sparkling water
1 bunch fresh thyme, to serve
Method
Blend mango flesh on high for a minute or until smooth.
Halve passionfruit and spoon seeds and juice into serving jug, discard skins.
Add mango, lime juice and sparkling water and stir well to combine.
Serve over ice with a sprig of thyme in each glass.
Recipe by: Nadia Felsch
NEXT: Kick-start your day with this nutrient packed green juice!
Rate This