Kitya Karnu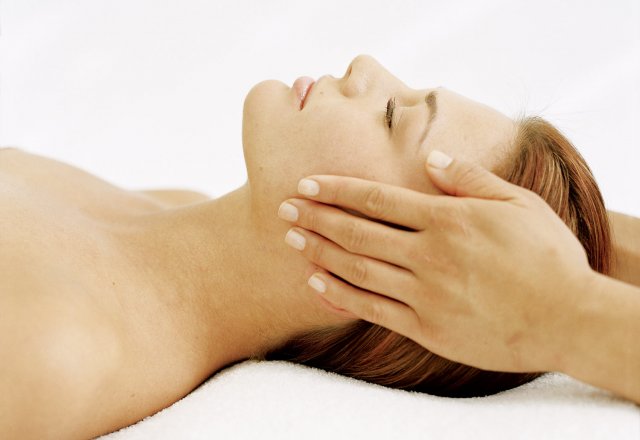 Liz Nowosad went along to try out the infamous treatment, which involves an hour of scrubbing, soothing and smoothing for hair and skin in a private steam room.
Aurora Spa Retreat's signature treatment, the Kitya Karnu is a firm favourite amongst it's client base.
Aurora Spa Retreat is recognized as one of Australia's leading boutique spas. Located within Melbourne's Prince Hotel, it is a favourite amongst celebrities, beauty editors and spa seekers the world over. It was voted one of the top 10 hotel spas in 2009 for Australasia and The South Pacific by Conde Naste Traveller, and is apparently Paris Hiltons favourite spa in Australia.
Today, I am booked in for their signature treatment – Kitya Karnu, Aboriginal for 'salty stones'.
The treatment claims to offer a unique experience of total body bliss. It takes place in a private steam room and is said to be good for boosting circulation, removing dead skin cells, stimulating the skin, and hydrating the scalp, hair and face. Softer, smoother skin, shinier hair and flawless complexion, here I come!

The technique
My therapist asked me to choose an oil blend. I was offered a choice of two and asked to smell both, the Aurora Spa Rituals Lavender and Patchouli Calming Body Oil (lavender, patchouli, may chang and sweet orange) or the Aurora Spa Rituals Grapefruit and Rosehip Invigorating Body Oil (pink grapefruit, lemon, ylang ylang and sweet orange). I chose the latter of the two – a fresh, and as the name suggests, stimulating scent.
I was taken to my private steam room and asked to lie on my back atop a towel-covered bench. From here, the treatment began.
Firstly, my chosen oil was applied liberally all over the front of my body – toes, legs, arms and tummy, followed by an exfoliating salt scrub, administered in small circular motions. The scrub was comfortable enough, though a little sensitive on my shins, I think because I had shaved my legs that morning. I would recommend not shaving your legs prior to the treatment!
The scrub was rinsed off with a hand held showerhead and the therapist applied Wattleseed and Walnut Resurfacing Skin Cream.
The next step was a bit of a shock! By this point, I was feeling pretty warm, seeing as the entire treatment takes place in a steam room. So when the therapist ran cool river-stones up my legs and arms and around my tummy, it was both refreshing and a little startling. And great for bringing me back into the moment!
A fragrant, soothing face mask was then applied and while that got to work on cleansing and soothing my pores, the Aurora Spa Rituals Olive Leaf Intensive Treatment Hair Masque was applied, followed by a beautiful scalp massage.
To complete the treatment, a spritz of hydrating Rose Facial Hydrosol mist.

The Experience
I found the treatment very relaxing and overall enjoyed the experience. I had reservations about an hour in a steam room, and although I was ready to leave when my hour was up, it was more comfortable than I had imagined. I did start to feel a little itchy about 45 minutes into the treatment though, a combination of sweat, product and heat. It did also leave me feeling a little light headed, but I do have very low blood pressure and within an hour I was back to normal. However, I would bear that in mind if you were planning a treatment at lunchtime. It might be wise to schedule important appointments for the following day! You will most probably feel a little spaced out for the rest of the afternoon.
My hair was softer and shinier the following day and my skin was very soft, and glowing following my Kitya Karnu. Always a welcome side effect of any treatment!

ABOUT THE PRACTITIONER
Aurora Spa Retreat was created by its founder, Lyndall Mitchell, after a meditation vision of an urban retreat. "I knew I wanted to establish a spa retreat in an urban environment, somewhere where people could come to re-charge and focus once again on the principles of health and well being," she says. After extensive research, Aurora was officially opened on 5th May 1997. but it's really about something much deeper. That's what I've always been interested in."
Contact this practitioner
Address: The Prince Hotel, 2 Acland Street
St Kilda, Melbourne, Victoria
Telephone: +61 3 9 5361 1130
Website: www.aurorasparetreet.com
Rate This