Karmic cleansing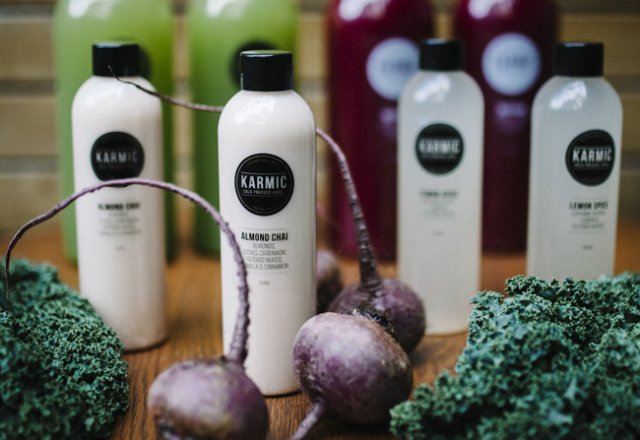 A low-fructose juice cleanse
Cleansing our bodies of toxins can sound challenging, but Karmic Cold Pressed Juice has made it simple.
Founded by Will and Sam de Bruin, the pair has created a low-fructose juice cleanse to help reduce toxicity, balance acidic levels and boost the immune system.
Sam says a juice cleanse can help you break bad habits.
"The chemical compounds of the juice (especially celery) are known to reduce sugar cravings and assist in calming the mind. A calm mind will assist in more balanced decision making that is essential to continuing healthy living and conscious eating."
Read more about Karmic Cold Pressed Juice or share your thoughts with our natural health community.
NEXT: How long should i detox?
Rate This