How to have a great day, every day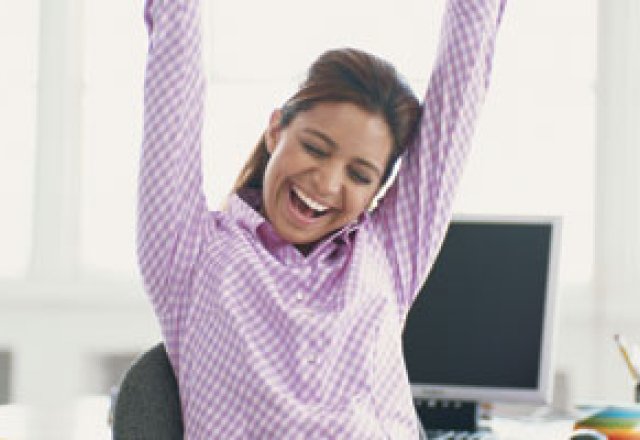 Steer your day toward success, happiness and fulfillment with some positive thinking
Joanne Mensforth Ph.D. explains how having a great day, every day, is yours for the taking
See yourself having a good day: Visualise yourself enjoying a perfect day. Create an image of this situation with you happy and content. You create the world you live in through your imagery.

Affirmations of happiness:
Start saying affirmations out loud or in your head and believe them. "My day is wonderful, this situation gets better and better. I love how effortless my day is," etc.
Meditation and Relaxation:
Try and take some time out for a quick meditation or a deep relaxation. This works wonders at resetting your mind-set, seeing things from a different perspective and calming the situation.
Offer it up:
Give your worries to Source and ask for some relief from the current situation. Ask for help. Source always knows a great way to bring a vibration of love to everything we do.
Get happy:
Take your mind off the current situation by doing something that makes you feel happy. Find some joy in your day.
Get inspired: Read a few pages of a self-help book and watch as you are instantly uplifted and inspired. Self-help books help you to see you're not alone and offer an instant feeling of 'I can do it'.

Watch for signs: You've asked for help and now it's time to listen closely and observe all that happens around you. Messages from Source come in many ways and it's time to get to know them and use them as your ally through life.
Get more daily affirmations on our Facebook page and let us know your thoughts - we love to hear from you!
Rate This