Heavenly face cream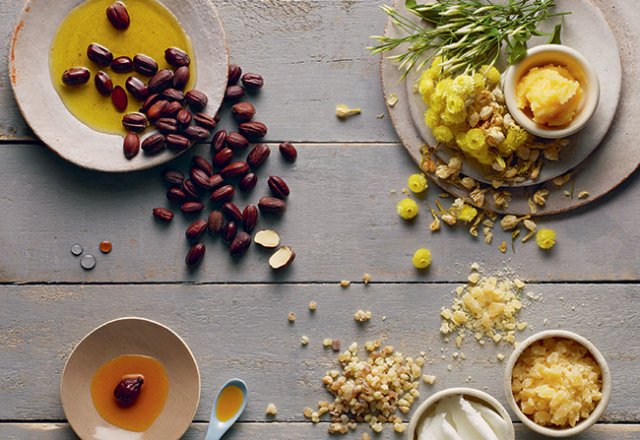 For a little R&R.
Treat yourself this winter with this DIY face cream.
Things you'll need:
1 tbsp beeswax
1 tbsp shea butter
2 ½ tbsp jojoba oil
2 tsp rosehip oil
10 drops frankincense essential oil
4 drops immortelle essential oil
2 drops jasmine absolute oil
Carefully and slowly melt the beeswax in a double boiler on a low heat until liquid.
Heat the shea butter in a separate bowl, also using a double boiler. Then add the jojoba and rosehip oils, stirring gently and being careful not to overheat the mixture.
Once the beeswax has melted and both liquids have a similar temperature, add the oil mix to the beeswax and stir well. As soon as the ingredients are blended, remove from the heat and stir continuously until the cream has cooled down a little and starts to become milky.
At this point, add the essential oils and jasmine absolute oil and stir well. Pour into small pots.
Shelf life: 4–6 months. Be sure to store in a cool, dark place
This recipe is taken from All Natural Beauty, $34.99, by Karin Berndl and Nici Hofer published by Hardie Grant Books and is available in stores nationally.
Rate This