Gabrielle Bernstein: I'm honoured that Oprah endorses my work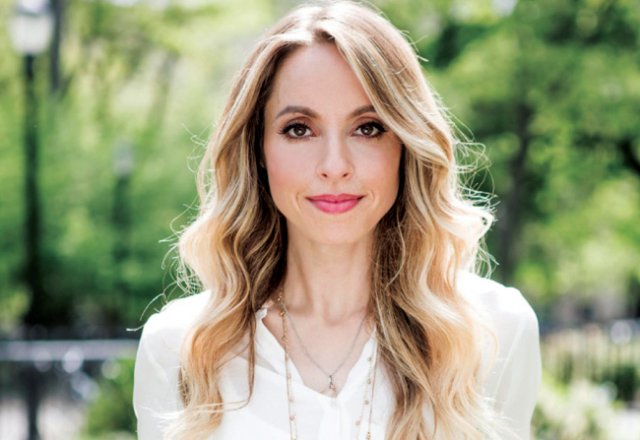 Author described as 'next generation thought leader'
Gabrielle Bernstein is an author, motivational speaker and self-love specialist who has inspired thousands of people across the globe to find their bliss.
The New York Times best-selling author has penned four books, including her most recent, May Cause Miracles, and is also founder of the Women's Entrepreneurial Network, a non-profit professional organization that connects female entrepreneurs. She chats to Tianna Nadalin about what it means to be a role model, spirit junkie, and member of Oprah Winfrey's inner circle.
What is a spirit junkie?
A spirit junkie is someone who is committed to choosing love over fear in all areas of life. The Spirit Junkie mantra is: "Happiness is a choice I make".
Oprah has called you a "next generation thought leader". How does that feel?
It is a huge honor to have someone like Oprah endorse my work. She is a true leader in the world of spiritual growth and personal development and I see her as a mentor and a guide for the masses. I am extremely grateful for her support.
What are some of the biggest misconceptions about self-help?
That it has to take up a lot of your time, that it's too woo woo and not relevant to our daily experiences, and that it's a fad.
What is the key to self-love?
The key to self-love is to want to love yourself. All you need is the slightest willingness to see yourself with love and then radical shifts will occur.
Who are some of your biggest inspirations / teachers?
Wayne Dyer, Marianne Williamson, Oprah, Deepak
You're part of a new breed of role model for women. What inspired you to follow this path?
I've been on this path for nearly a decade and it all began with my own spiritual journey. By showing up for my own happiness with conviction I was able to transform my life. Then I felt a level of responsibility; I felt called to share all that I had learned with my generation.
What challenges have you faced?
In challenge has been to learn to live in the flow and trust in divine timing. It's easy to want to move forward fast but it's most important to marinate in the moment you are in.
Do you have a favourite affirmation?
The Universe has my back.
What does spirituality mean to you?
Spirituality is our capacity to strengthen our faith in guidance beyond our physical site.
You are making your first trip to Australia in January. What are you most looking forward to?
I'm extremely excited about this trip. I'm most looking forward to meeting the Aussie spirit junkies!
NEXT: How to achieve self-realisation>>
Rate This