Cosmetic acupuncture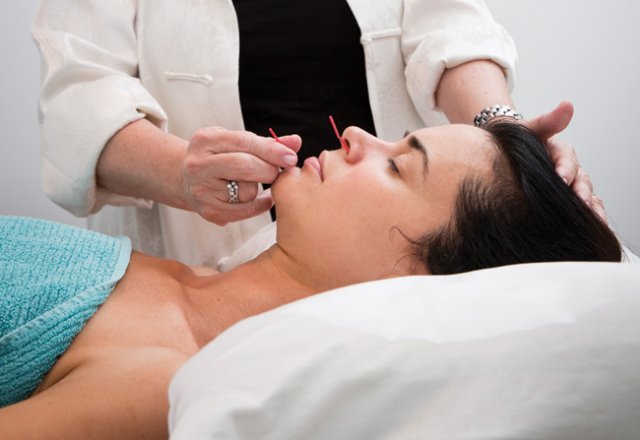 A natural alternative to botox
There is a more natural alternative to botox treatments and surgery that promotes healing from the inside out, writes Anji Bignell.
Using traditional Chinese medicine to enhance outer beauty is a relatively new trend in Western culture, but the ancient therapy has been used in Asian countries for hundreds of years. In the TCM point-of-view, it is the balance between the two sides of the body's composition – the yin and yang – that maintains our inner health and outer beauty.
What is cosmetic acupuncture?
Originally used by ancient Chinese royalty more than 800 years ago, the acupuncture facial involves fine pins placed at specific locations to stimulate qi. The acupuncture points used on the face activate specific muscles, which result in the face lifting itself through the muscles' tightening and toning action.
Accent on Wellbeing's Chinese medical practitioner, Dr Andrea Galgoczi-Kratochvil, has been using the technique for years, and has seen many people benefit from the fairly non-invasive procedure. Her PhD in economics, a bachelor of health science in Chinese medicine (acupuncture and herbal medicine) and a diploma in Tuina remedial massage gives her an overall gentle, yet personable approach to treating all manner of hormonal and fertility issues, as well as cosmetic acupuncture.
How many sessions should you have?
Patients usually have 12 to 15 acupuncture sessions to achieve the desired outcome and treatment is combined with herbal remedies and encouraging lifestyle changes. While the thought of having multiple needles inserted into the face and body may not sound very appealing, there is little pain involved in the procedure and, if anything, is relaxing and rejuvenating.
Benefits of acupuncture
The insertion of fine pins at acupuncture points results in 'positive injury', stimulating blood circulation to improve facial colour and radiance. This therapy can also act as a natural muscle relaxant, visibly reducing the appearance of frown lines caused by muscle tension.
For chronic skin problems like persistent dryness or chronic acne, the healing process is gradual. So don't expect results straight away. It is beneficial to have the full course of treatments to really see the benefits; however, some people see overall positive results from just a couple of sessions. NH
For more information on the treatments, visit accentonwellbeing.com.au
Rate This