Beauty herbs, minerals and supplements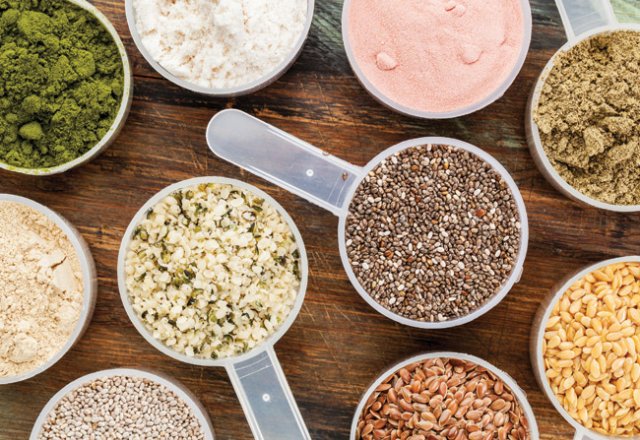 Natural beauty superfoods
As the multi-billion dollar Australian skincare industry continues to boom, consumers are awakening to a trend that's leading them to the supermarket instead of the beauty counter. Shannon Dunn explains more.
Aloe vera: An anti-inflammatory herb that can be used topically or added to a juice or smoothie. It is said to foster youthfulness and rapid healing,
Try: Lifestream Aloe Vera, made from 99.7 per cent pure aloe gel, starting at $19.95.


He Shou Wu: Taken for thousands of years for its nourishing effect on the hair, it is often used to keep hair from turning grey prematurely.
Try: Jing Herbs Beautiful Hair

Silica: A natural form of silicon, silica is often revered for its beautifying properties that are said to foster elasticity in cell walls while boosting the health of hair, skin and nails. Often missing from the modern diet, silica is essential to help energise the body.
Try: QSilica's Colloidal Silica

Turmeric: Anti-inflammatory, turmeric is an antioxidant with anti-microbial properties. It's also loved for its ability to purify blood, which is essential for clear skin.
Try: Organic India Turmeric Formula

Zinc: This mighty mineral promotes cell repair, division and growth, as well as production of white blood cells. It can help with conditions such as hair loss and acne.
Try: Fusion Organic Zinc Advanced with Vitamin C 1000mg

Sulfur: An essential mineral for connective tissue, sulfur also drives nutrients in and out of cells, helps regulate blood sugar, strengthens the immune system and aids tissue repair. It's also responsible for rebuilding keratin and collagen – essential for glowing skin, shiny hair and strong nails.
Try: Dr Mercola MSM with Organic Sulfur Complex

Shannon Dunn is a wellness writer at Eco Beauty Editor
You might like 9 herbal remedies or Vitamins and minerals — what should you take?
Rate This