8 fruits for glowing skin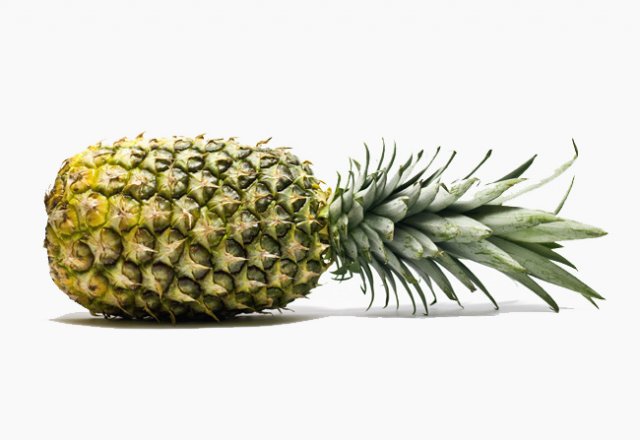 These sweet spring staples are not only delicious; they are a treat for your skin, too
With summer just around the corner, now is the time we start realising (see: freaking out) that it's not just our bodies we've been hiding all winter.
Sure, warm coats and thick leggings have been fun, but now the idea of peeling off the layers and giving our skin some time to breathe has us hunting through our beauty cabinet in search of bronzers and brightening creams.
Well, fear no more. We've teamed up with Sukin Skincare to help you get your spring skincare sorted. These eight fantastically fruity supplements will have you saying goodbye to thick, heavy foundation and hello to lightweight formulas and bare beauty in no time flat.
Here are our picks of this season's most scrumptious skin fixes:
TO DETOX: Pineapple extract
Pineapples are packed with antioxidants, vitamin C and bromelain, which are beneficial in the treatment and prevention of acne, fine lines, sun damage and uneven tone. Bromelain softens and soothes inflammation and swelling, while vitamin C helps to improve your body's ability to heal and myriad antixoidants help to prevent new breakouts and a worsening of current ones.
TRY: Super Greens Detoxifying Facial Scrub, $12.95
FOR REGENERATION: Goji berry extract
When it comes to anti-ageing ingredients, goji berries are your go-to ingredient. These little powerhouses are rich in essential vitamins and minerals, such as calcium, potassium, iron, zinc and selenium, which help to protect against free radicals and increase production of elastin and collagen, minimising fine lines and keeping skin firm and supple. Goji berries are also packed with carotenoids, powerful antioxidants that protect skin against UV damage and promote a natural, healthy glow.
TO CLEANSE: Lime
Thanks to its citrus qualities, lime is considered an astringent, and thus makes it the ideal ingredient to help cleanse and tone the skin. Astringents cause a temporary tightening of pores and oil production, hence they are used to improve the give your face a clearer, brighter complexion. Limes are also effective when it comes to unclogging pores. When applied topically, the citric acid in limes helps remove dead skin cells, which not only leaves skin looking more vibrant, it also keeps pores clean, meaning less chance of acne and blemishes.
TRY: Lime and Coconut Botanical body Wash, $19.95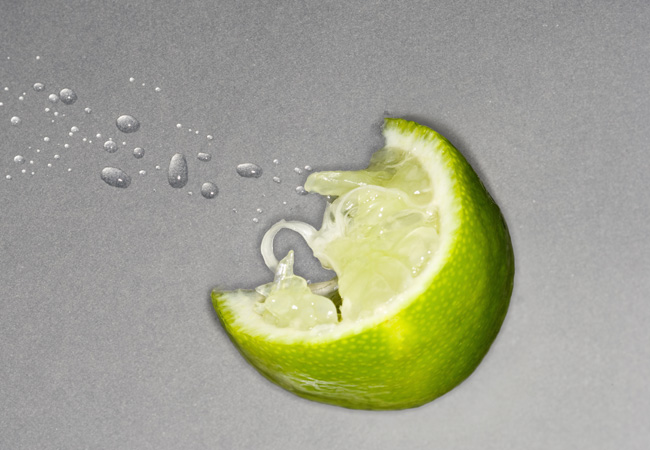 TO BRIGHTEN: Cranberry
Cranberries are loaded with vitamin C, which speeds wound healing, encourages collagen production and protects skin from oxidative stress. It is also crucial for the for the production of hydroxyproline and hydroxylysine - the amino acids building blocks required for the production of collagen in the body. Collagen helps the blood vessels under the skin carry oxygen and other nutrients, which helps keep the skin soft, firm and healthy. Cranberries are also a good source of salicylic acid, which helps to clear and prevent pimples and skin blemishes.
FOR ANTI-AGEING: Pomegranate extract
If you want to look younger, try upping your intake of these delicious, antioxidant-rich fruits. They possess potent anti-inflammatory properties and are also high in essential fatty acids, making them ideal in any anti-ageing skincare regime. One pomegranate possesses 48 per cent of the daily-recommended dose of Vitamin C, a nutrient that plays a key role in the formation of collagen. Pomegranate juice, which is rich in micronutrients and phytochemicals, is also extremely beneficial for its ability to deeply penetrate, restoring moisture and providing hydration.
TRY: Rose Hip Hydrating Day Cream, $23.95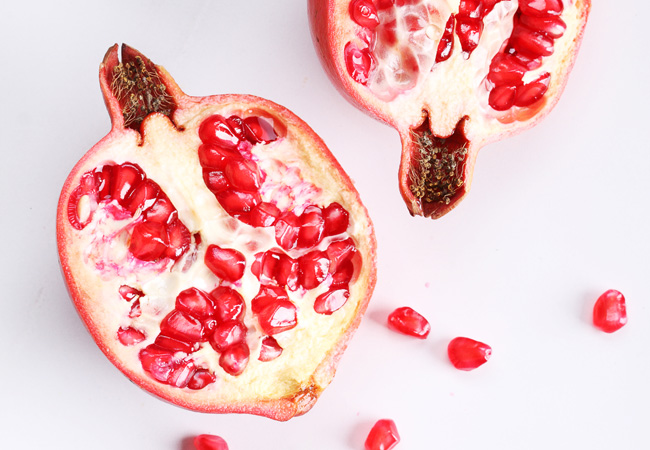 FOR MOISTURE: Coconut
If you haven't read about coconut oil's skin-perfecting properties by now, you must have been living under a rock. This super skin food is lauded for its high lauric acid content - which is known its moisturising abilities, and also recognised as an acne-fighter thanks to its anti-microbial properties. Coconut oil makes a great skin moisturiser on its own or blended with other essential oils, such as jojoba and rosehip. As coconut oil is easily absorbed into the skin and connective tissues, it helps to reduce the appearance of fine lines and wrinkles and also promotes suppleness and elasticity.
FOR DARK CIRCLES: Grape seed
Even Prada couldn't make the bags under our eyes look good. These blue circles are caused by oxygenated blood pooled beneath the under-eye skin, which is very delicate and almost transparent. Hello, show-through. As we age, we lose subcutaneous fat and have less collagen, making it more difficult to mask the blueness below the skin's surface.
Thankfully, research published in the Alternative Medicine Review suggests that grape seed extract may be able to help with those unfashionable under-eye circles. OPCs (oligomeric proanthocyanidins) are a set of bioflavonoid complexes – found primarily in grape seed – that perform as free radical scavengers in the body. OPCs have been shown to reduce platelet aggregation, increase the strength and elasticity of blood vessels and promote collagen's ability to repair itself, leaving your skin looking brighter, smoother and perfectly plump.
FOR EVEN TONE: Acai berry extract
Thanks to their potent antioxidant power, acai berries have a natural anti-inflammatory effect, which is excellent for treating acne and swelling, and is also one of the most natural ways to treat hyperpigmentation. Hyperpigmentation is a harmless condition in which skin becomes darker in colour than the normal surrounding skin. This occurs when melanin – the pigment that produces your normal skin colour – forms deposits in the skin. Acai extract works to tone down the darkness thanks to its impressive oleic and palmitic acid (essential fatty acid) properties. According to research from Kobe University in Japan, these fatty acids were found to significantly decrease melanin synthesis, which means less melanin deposits and improved overall tone.
TRY: Super Greens Recovery Serum, $17.95
TO SOOTHE: Avocado
Not only do they taste divine in guacamole, avocados are a also great source of antioxidant carotenoids such as alpha carotene, beta carotene, beta cryptoxanthin, zeaxanthin and lutein. These free-radical fighting compounds provide protection against environmental damage, as well as the visible signs of ageing. One of avocado's star skin benefits is its high oleic acid content. This high fatty content can calm skin redness and irritation and also promote skin-cell regeneration, leaving you with luscious, moisturised skin.
Rate This