5 spices that can do wonders on your skin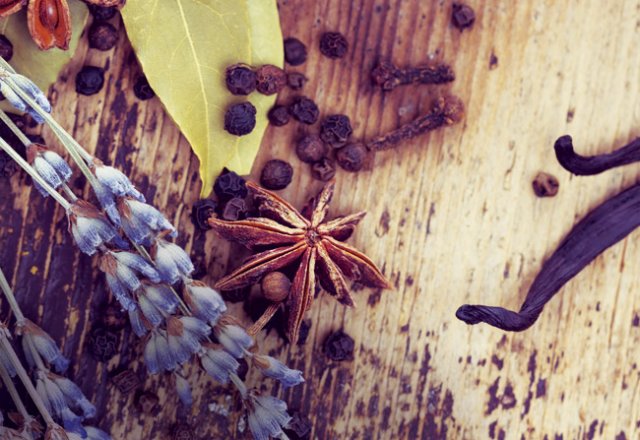 Surprising beauty benefits of ginger root, turmeric, cinnamon, clove and black pepper
Add some zing to your natural beauty routines and products by incorporating some of your favourite spices.
Certain spices have been used for thousands of years because of their medicinal usefulness and beauty benefits.
For example, the health and beauty benefits of ginger have been common knowledge, particularly in Chinese and Indian culture, for centuries. Ginger has long been incorporated into beauty regimes, the purposes of which are to purify and detox the skin. Its medicinal uses include curing fungal skin infections thanks to its antiseptic properties. Other spices such as turmeric are even more multifunctional and serve a range of purposes, from dying cloth to healing wounds, based on 3500 year-old papyrus records from Ancient Egypt.
These and other spices such as cinnamon, clove and pepper can still be used today as they are multifunctional as natural spices and can be incorporated into your natural beauty regime in various forms, particularly essential oils.
GINGER ROOT
Ginger root is a wonderful addition to various forms of beauty and skin treatments thanks to its excellent naturally therapeutic properties. Leah Barrios, head beauty therapist at Solar Springs Retreat in Bundanoon, says that ginger "is very stimulating and warming [and] contains an antioxidant called gingerol, which helps make your skin brighter, tighter and more youthful. It is therefore a great addition to body scrubs, body masks and can be added in to massages for those suffering from aches or pains."
That said, Leah warns again using ginger on the face. "It can be too stimulating," she says, "and can be irritating to sensitive skins types and those with allergies."
"A little bit goes a long way with ginger as it is quite strong," Leah says. "However, you can mix it together with other ingredients to create a wonderful product. It can be mixed with sandalwood, black pepper, peppermint, sweet marjoram or lavender."
Leah also suggests a particular recipe for a great foot and body scrub for beautiful skin: a small amount of ginger added to a natural loofah-based exfoliant and as well as a few drops of peppermint essential oil. "[This] is a stimulating scrub that can be used on the entire body, except the face," she says.

TURMERIC
Part of the ginger family, turmeric is unmissable with its rich orange glow that brings a smile to your face just gazing at it. "Turmeric has the ability to prevent skin from drying out and can be used in body and face cleansers," Leah says. It has also been traditionally used in India and China thanks to its ability to treat skin conditions like psoriasis and eczema.

CINNAMON
"Similar to ginger," Leah says, "cinnamon has warming and soothing properties and can be great for acne prone skin." However, she warns, it is highly antiseptic and, therefore, is not for all skin types as it can irritate sensitive skin.

CLOVE
Clove is a highly flexible spice that is not only an essential ingredient in chai tea, but clove oil can also be used for its numbing effect in managing toothache, and is therapeutic in treating cold and flu symptoms. Leah also advocates this spice's fantastic natural beauty benefits. "Clove has antiseptic and anti-inflammatory properties, which is great for acne and breakouts."

BLACK PEPPER
Also useful in managing colds and flus, black pepper has great antibacterial properties. "It also has warming properties for muscular, joint and nerve pain," Leah says.

So, how can we best incorporate these exotic ingredients into our natural beauty regimes?
"These spices are best used on the body, in body scrubs and aromatherapy massage oils," Leah recommends. But only in small quantities. "A little bit goes a long way with these extra ingredients," she says, "especially ginger, as it is quite strong."
Rate This