WIN the ultimate spread
Waiting for someone to fill your pantry with goodies?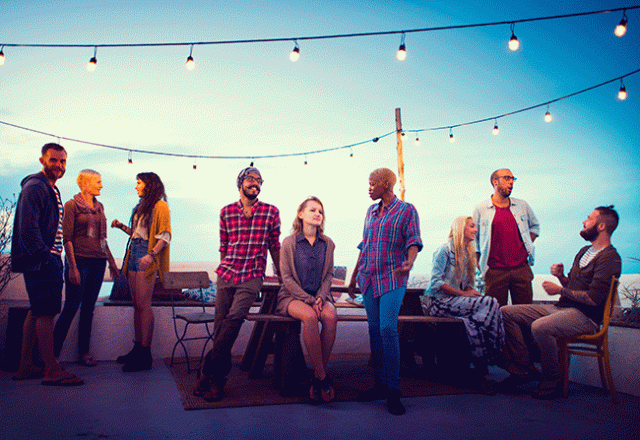 We have teamed up with some of our favourite brands to give one lucky reader the chance to win a hamper of products that went into making the gorgeous 'Social Feed' spread in issue 0401. This deliciouss and healthy feast of wholesome foods is sure to keep your pantry healthy, wholesome and well stocked for summer.

How to enter?
Simply email your name, address and telephone number to maddie@blitzmag.com.au and tell us why you want Nourish Magazine to stock your pantry .
Competition closes 20th January, 2016 at midnight (EST)
Terms & Conditions
1. Entry is open to all residents of Australia aged 13 years and over except employees of the promoter and their immediate families and agencies associated with this promotion
2. The promoter shall not be liable for any loss or damage whatsoever that is suffered (including but not limited to indirect or consequential loss) or for any personal injury or suffering sustained in connection with any of the prizes offered except for any liability that cannot be excluded by law.
3. All entries become the property of the promoter.
4. The promoter accepts no responsibility for late, lost or misdirected mail or for any prizes damaged in transit.
5. The promoter is Blitz Publications & Multi Media Group Pty Ltd, 1 Miles St, Mulgrave, Victoria 3170.
6. To enter the competition, entrants must tell us in 25 words or less why you want Nourish Magazine to stock your pantry. Entries are to be emailed to maddie@blitzmag.com.au and must contain name, address and phone number on entry answer.
7. The competition will be judged by the editor of Nourish Magazine and the most creative answer will be the winner.
8. The total prize value is valued at approximately $559.00 with 1 pack to be won. The prize contains the following items:
1 x Orgran Buckwheat Pasta Spirals valued at $4.14
1 x Brookfarm Entertainer Brothers Blend Nut Mix 200g valued at $12.90
1 x Brookfarm Premium Grade Macadamia Oil 250ml valued at $11.00
1 x Biona Buckwheat Rice Wholegrain Bread 250g valued at $8.25
5 x Loving Earth Chocolate Blocks 80g valued at $6.95
1 x Loving Earth Caramelised Buckini Clusters 400g x $9.90
1 x Melrose Organic unrefined coconut oil 300g valued at $10.65
1 x Protein Supplies Australia Bio Pro Vanilla & Cinnamon Protein 500g valued at $48.95
1 x Bob's Red Mill Almond Meal 463g valued at $19.25
1 x Lotus Chia Seeds Black 125g valued at $4.49
1 x Lotus Chia Seeds White 125g valued at $4.49
1 x Naked Seeds Pancake Mix with Maca and Chia valued at $14.99
1 x Matcha Maiden Mix 'n' Matcha Powder valued at $24.95
1 x Organic Times Carob Powder 200g valued at $5.95
1 x Mayver's 4 Jar Gift Pack valued at $100.00
1 x Fressko Lift 500ml Flask valued at $49.95
1 x Your Tea Apple Crumble valued at $13.95
1 x Murray River Pink Salt Flakes 120g valued at $6.00
1 x Pureharvest Rice Malt Syrup valued at $3.80
1 x Nutrition Darling Green Smoothie Bombs valued at $14.95
1 x Singing Dog Vanilla Bean Paste valued at $12.99
1 x Singing Dog Vanilla Extract valued at $14.25
1 x Red Ape Organic Ground Cinnamon valued at $6.59
1 x Health Shakes Australia Choc Banana valued at $35.00
1 x Suncoast Gold Macadamia Milk valued at $4.39
1 x Cocofrio Black Sesame Ice Cream valued at $12.95
1 x Lotus Goji Berries 250g valued at $17.49
2 x Singing Dog Vanilla Chai 57g valued at $18.30
1 x Health Shakes Australia Vanilla Forest Fruits valued at $35.00
1 x Loving Earth Paleo Mix Berry Choc 300g valued at $14.90
1 x Loving Earth Buckinis 400g valued at $11.90
We reserve the right to replace any of the above items with another item of similar value in the event that an item listed above becomes unavailable.
9. This competition is being advertised by Blitz Publications on its company websites, printed and digital publications as well as on Facebook. You agree and confirm that you absolve Facebook of any responsibility arising out of the competition and acknowledge that you understand that the promotion / competition is in no way sponsored, endorsed or administered by, or associated with, Facebook.
10. Start Date of Competition: 20th December, 2015 at midnight (EST)
11. End Date of Competition: 20th January, 2016 at midnight (EST)
12. Date, time and place drawn: 21st January 2016 at 11.am (EST) at the office of Blitz Publications & Multi Media Group Pty Ltd, 1 Miles Street, Mulgrave, Victoria.
13. Winner will be notified by phone or email.
13. If the prize remains unclaimed after three months of the first draw, then a replacement winner will be drawn on 21st April, 2016.
14. This is a game of skill and chance plays no part in determining the winner.
15. Prizes are non-transferable or exchangeable and cannot be taken as cash.
16. The judges' decision is final and no correspondences will be entered into.
17. By entering this competition, you consent to Blitz Publications & Multi Media Group Pty Ltd giving your mailing address to product suppliers in the event that you are a winner for the purpose of delivering your prize. Your address will not be used by Blitz Publications & Multi Media Group Pty Ltd or the supplier for any other purpose.
18. By entering this competition, you also confirm that you have read the Blitz Publications & Multi Media Group Pty Ltd Privacy Policy (http://www.blitzpublications.com.au/privacy-policy) and consent to Blitz Publications & Multi Media Group Pty Ltd giving your mailing address to product suppliers in the event that you are a winner, for the purpose of delivering your prize
19. Should you be selected as a winner of this competition, you acknowledge and agree that no liability attaches to Blitz Publications & Multi Media Group Pty Ltd for any damage to, fault with or issue arising out of the product or prize, either during transit to you, or upon its receipt by you or at any stage thereafter. Blitz Publications & Multimedia Group Pty Ltd will not be responsible for this replacement of the product or prize if any issues arise.