Win 1 of 10 Organic Choice prize packs for Mother's Day
Win 1 of 10 Organic Choice prize packs for Mother's Day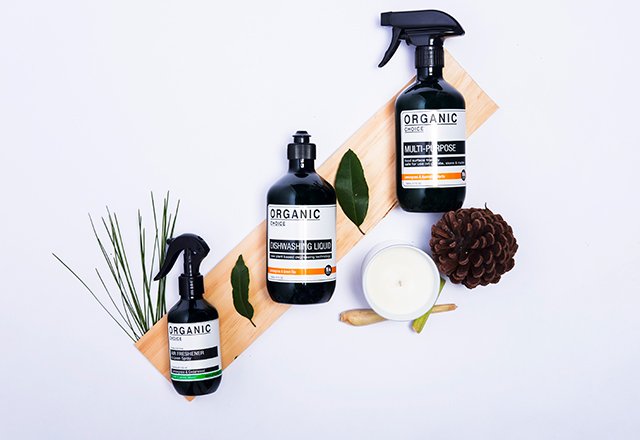 Do you love Organic Choice products? Tell us why and go into the draw to win a prize pack!
Terms & Conditions for Organic Choice Mother's Day Giveaway

1. Entry is open to all residents of Australia and New Zealand, aged 18 years and over, except employees of the promoter and their immediate families and agencies associated with this promotion
2. The promoter shall not be liable for any loss or damage whatsoever that is suffered (including but not limited to indirect or consequential loss) or for any personal injury or suffering sustained in connection with any of the prizes offered except for any liability that cannot be excluded by law.
3. All entries become the property of the promoter.
4. The promoter accepts no responsibility for late, lost or misdirected mail or for any prizes damaged in transit.
5. The promoter is Blitz Publications & Multi Media Group Pty Ltd, 1 Miles St, Mulgrave, Victoria 3170.
6. To enter the competition, entrants must send an email to competitions@blitzmag.com.au, answering the following question:
a. In 50 words or less, tell us what you love the most about Organic Choice products
7. The competition will be judged by a panel appointed by the Promoters, and will be judged on the following criteria:
Most creative responses, aligned to the value of Organic Choice and Aware Environmental
8. The total prize value is $515 with 10 items to be won. Each pack is valued at $51.50.
The Organic Choice prize pack contains
1 x Organic Choice Candle West Indian Lime & Coconut @ $15.00
1 x Organic Choice Dishwash Lemongrass & Green Tea @ $5.00
1 x Organic Choice Dishwash Lime & Coconut @ $5.00
1 x Organic Choice Air Freshener Lemongrass & Cedarwood @ $5.00
1 x Organic Choice Air Freshener Grapefruit & Pomegranate @ $5.00
1 x Organic Choice Lemongrass & Australian Myrtle Multi Purpose Cleaner @ $5.50
1 x Organic Choice Shower & Vanity Blood Orange & West Indian Lime @ $5.50
1 x Organic Choice Fridge, Dishwasher & Bin Cleaner Vanilla & Garden Mint @ $5.50
17. This competition is being advertised by Blitz Publications on its company websites, printed and digital publications as well as on Facebook. You agree and confirm that you absolve Facebook of any responsibility arising out of the competition and acknowledge that you understand that the promotion / competition is in no way sponsored, endorsed or administered by, or associated with, Facebook.
18. Winners will be notified on 14th May 2017 by Email
19. Start Date of Competition: 9.00am 13 April, 2017 (EDST), and End Date of Competition: 5.00pm 13h May 2017 (EDST)
20. Date, time and place drawn: 9.00am 14th May 2017 (EDST)
13. If the prize remains unclaimed after three months of the first draw, then a replacement winner will be drawn on 14th August 2017
14. This is a game of skill and chance plays no part in determining the winner.
15. Prizes are non-transferable or exchangeable and cannot be taken as cash.
16. The judges' decision is final and no correspondences will be entered into.
17. By entering this competition, you consent to Blitz Publications & Multi Media Group Pty Ltd giving your mailing address to product suppliers in the event that you are a winner for the purpose of delivering your prize. Your address will not be used by Blitz Publications & Multi Media Group Pty Ltd or the supplier for any other purpose.
18. By entering this competition, you also confirm that you have read the Blitz Publications & Multi Media Group Pty Ltd Privacy Policy (http://www.blitzpublications.com.au/privacy-policy) and consent to Blitz Publications & Multi Media Group Pty Ltd giving your mailing address to product suppliers in the event that you are a winner, for the purpose of delivering your prize
21. Should you be selected as a winner of this competition, you acknowledge and agree that no liability attaches to Blitz Publications & Multi Media Group Pty Ltd for any damage to, fault with or issue arising out of the product or prize, either during transit to you, or upon its receipt by you or at any stage thereafter. Blitz Publications & Multimedia Group Pty Ltd will not be responsible for this replacement of the product or prize if any issues arise.