Melbourne's Meatball & Wine Bar are now serving breakfast
Melbourne's Meatball & Wine Bar are now serving breakfast
A great start to your day.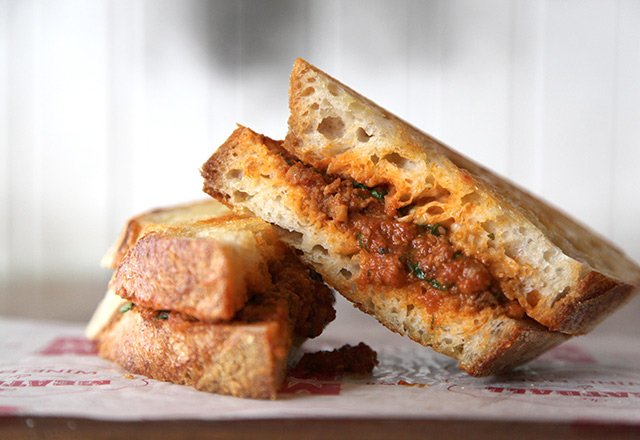 Known for their original take on the humble meatball, The Meatball & Wine Bar on Flinders Lane are dishing up some all-time favourites for your first meal of the day.
Staying true to its tongue and cheek style, the new breakfast menu offers the traditional toastie, in not one but five flavours including Bolognese, mushroom with port sausage and for the sweet tooth's, Nutella and banana.
If you're after a traditional breakfast, think homemade crumpets with honeycomb butter or lemon curd. Wondering where's the avocado? The avocado caprese combines fresh avocado and heirloom tomatoes combined with mozzarella and basil on toasted Quinoa bread.
With the Breakfast Hero featuring truffle scrambled eggs, bacon, spinach, mozzarella and basil, the only problem you'll have is choosing which dish to go for.
On-the-go? Fresh fruit salad with yogurt, honey and granola, coffee by Dues or a Virgin Mary on the run will be your saving grace.
Making the morning coffee and food run a breeze, call ahead so that your breakfast is ready to go.
Check out their website for more and follow The Meatball and Wine Bar on Instagram for more delicious goodness.