Homemade trail mix
Perfect for when you're on the go.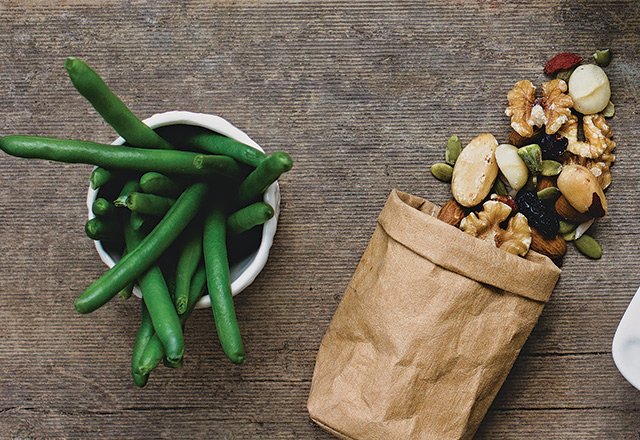 Packed with nourishing good fats and protein, nuts are a go to for healthy snacking and this trail mix makes the perfect homemade snack.
Get your supplies from a bulk store (in paper bags, please) and mix and match to your heart's desire. It will be cheaper and so much less wasteful than buying those small snack-size packets or plastic pouches wrapped in more plastic. Skip the fruit if you prefer and opt for raw, unsalted nuts. If you like a little salt, choose one kind of salted nuts and mix them in. A batch should last around four weeks.
Ingredients Makes 4 cups (1 serving = ⅛ cup)
1 cup walnuts

1 cup raw almonds

1 cup raw macadamia halves

1 cup Brazil nuts

3 tbsp pumpkin seeds (pepitas)

1 tbsp sunflower seeds

3 tbsp goji berries

1 tbsp dried cranberries
Method
Place all ingredients in a jar and mix well. Store in a cool dry place or in the fridge in the summer to prevent the oil in the nuts from going off. Scoop portions into reusable containers and enjoy on the go.
Recipe and images by Martyna Angell.