Go chia pudding recipe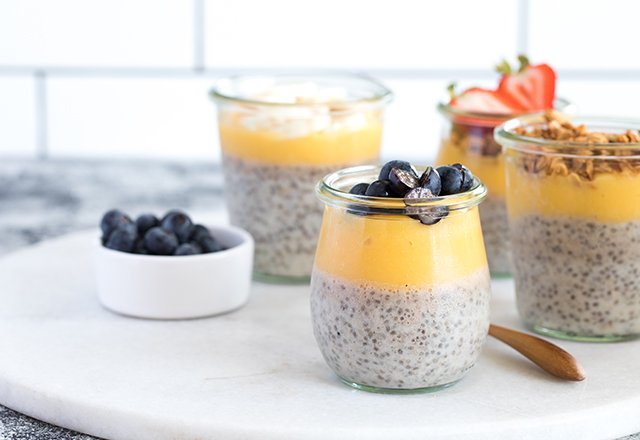 Start your day with Nadia Felsch's yummy go chia pudding!
Ingredients (Serves 6)
Chia seeds are a great paleo alternative to grain breakfast cereals. They are naturally high in omega-3s, a good fat most of us need to eat more of, high in fibre and have an amazing, gooey texture when soaked.
½ cup chia seeds (around 70 g)
2 cups almond milk
¼ tsp vanilla powder or ½ tsp vanilla essence
2 large bananas (around 260 g)
To serve
1 mango, flesh only
¼ cup almond milk
Paleo muesli, optional
Method
Combine all pudding ingredients either in a bowl and mix well.
Pour into 6 individual jars, cups or bowls
Place all pudding cups into the fridge to begin setting.
Combine mango and milk in a blender and pour on top of all pudding cups and set overnight.
Serve with muesli, if desired.
Head to Nadia Felsch's Instagram page for delicious recipes.
NEXT: Try these papaya bowls for another delicious breakfast dish by Nadia.