Getting to know the duo behind Surry Hills' Artificer
Getting to know the duo behind Surry Hills' Artificer
Where coffee and brew come together.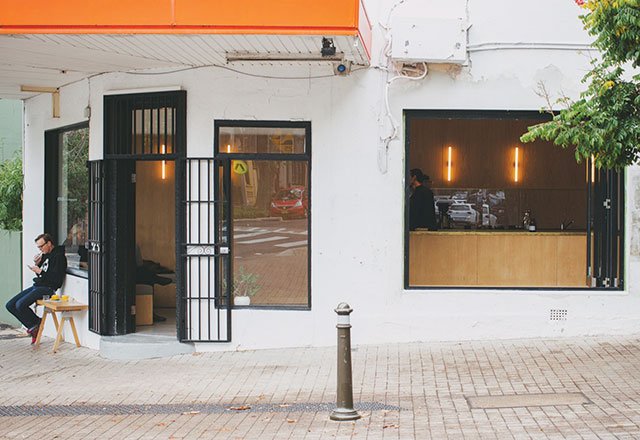 We chat to Dan Yee and Shoji Sasa of Artificer about coffee culture, sourcing and hipster baristas.
Tell us a little about you and Shoji?
Both Shoji and I have backgrounds in roasting coffees and tasting coffees and setting profiles for these coffees; both of us have had that experience going to coffee farms and things like that. And I guess we always saw the disconnection between things like that in coffee: how it's roasted and how it's brewed. Especially between a roaster and a barista. So we wanted the space to do just that only: to source, roast and brew. And that is why we created Artificer.
What is the story behind the name?
Well, we always have this kind of collection of words to choose from. We ended up choosing Artificer because we liked the look of it, but it also has relevance, because it's about having a skill and being good at your craft.
Where does your coffee come from?
We source our coffee through brokers. After working for bigger roasters, we saw the deficiencies of bigger operations where they going to coffee farms and buying it. Often you'll buy a whole container of coffee that you loved at origin, and when it gets here after three months on a boat it's a totally different coffee. So we mostly taste and buy coffees that have already landed in Australia. A lot of it is just buying small amounts, more often, rather than large amounts that last a long time and try to have some sort of seasonality to what we're doing.
What is the best thing about owning a coffee bar?
Our set-up is literally a bar, so people are only a metre away from us, which gives us lots of opportunity to chat. We're about finding out what people want, and a lot of that comes just from asking. It's common now to order an espresso and it'll come out on a board with a bit of sparkling water and a bit of ground coffee for you to sniff and all the information you could possibly want to know. We don't do that but, I mean, if you want more information, I can rattle off the origin and altitude and the variety – we don't shove it in people's faces.
What is your coffee culture pet peeve?
We would love to take away any stigma around preferences such as decaf and soy. Some people come in like beaten puppies; they feel bad if they order soy milk or decaf – even things like making double ristrettos became super uncool among baristas. We're not selling caffeine shots; we're selling coffee, so if that's what you order, that is totally legit.
What's your favourite way to drink coffee?
I usually have an espresso, or filter coffee; usually just a pourover or something.
Photography by Elize Strydom.
Get in touch with Dan and Shoji via their website or Instagram.