Eat street series: Chin Chin
Eat street series: Chin Chin
From underground bars to umbrella lined laneways, the Nourish Team helps you explore Melbourne. First stop: Chin Chin.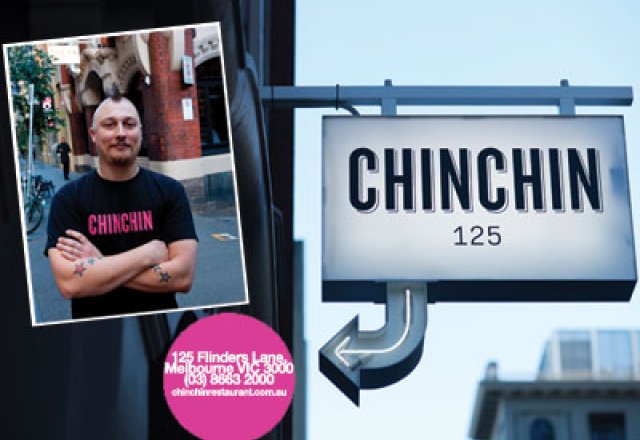 Here, we chat to Head Chef Benjamin Cooper of Chin Chin about their food philosophy and dining experience.
Tell us a little bit about Chin Chin.­
Chin Chin
is inspired by the dining halls of Thailand. The food is designed to share and best enjoyed banquet style, where you can enjoy the vast array of tastes and textures from across the South East Asian region.
How do you stay ahead of trends?
I try not to get involved in trends, instead focusing on things that resonate with my cooking style and passion. I read a lot. I have over 1,000 cookbooks and I love to challenge my boundaries.
Is it daunting being one of the city's favourite eateries?
Cooking at Chin Chin has been a career-defining experience. Every day we push the boundaries of what we believe we can achieve, striving to deliver to our guests a memorable experience that they will want to return for time and again.
What is your food philosophy?
The first day I walked into a kitchen and picked up a knife, I knew I was home; cooking just made sense to me, like a light bulb moment where everything suddenly had this great clarity. My philosophy is defined by this experience. My cooking is an emotional response to the ingredients in front of me and a desire to share this with those around me, both in the kitchen and at the table.
Three words to sum up the dining experience?
Vibrant, energetic, playful
What's on your playlist?
The Chin Chin playlist is pretty eclectic, with everything from '80s pop, funk and hip hop to '90s grunge, house and soul.
How would you describe the ambience?
Definitely up-tempo. The buzz of the dining room is, for me, one of the drawcards of the dining experience. It's like a party but at someone else's house.
Finish this sentence: Food is…
Memories. Flavour and smell are both powerful memory triggers, which means we have the opportunity to give our guests these wonderful memory jolts. Whether it be to a beach in Thailand on holiday or of sharing a special meal with a loved one. This is why it is so important to give your cooking your entire focus.
Do you cater to dietary requirements?
Yes. We do our utmost to deal with all allergies that are brought to our attention.