The Complete Guide to Safe and Natural Baby Products
The Complete Guide to Safe and Natural Baby Products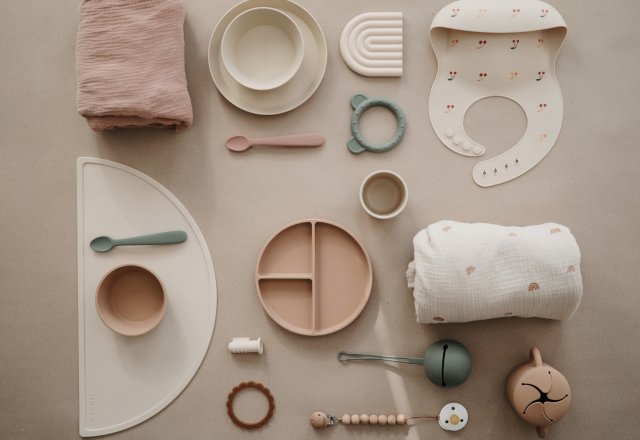 As a new or expecting parent, there are so many things to consider when your new bundle of joy enters the world. Beyond the basics and the products you need, it's hard to know whether everything you're buying for your baby is safe and non-toxic.
That's where Metro Baby and this complete guide to safe and natural baby products come in. From toys to clothing, we'll look at the chemicals and materials you should avoid and some great product recommendations that don't break the bank and can keep up with your growing bub while keeping them safe.
Clothing
Babies grow so quickly that clothing is almost too small before they even get the chance to wear it. Because they grow so fast, it can be easier to buy fast fashion to keep up. But most mainstream baby clothing brands contain harsh chemicals that can be harmful to your bub. When considering baby clothing brands, look for 100% organic cotton. By switching to 100% organic cotton, you can avoid heavy metal-free colours containing harmful chemicals like PVC and phthalates. Cotton is natural, soft and doesn't rub against your baby's skin, causing rashes and eczema. You can find excellent options for 100% organic cotton baby clothing at Metro Baby. They have a great collection of essentials.
Bedding
There are loads of things that you can put on top of the mattress or wrap your baby in, but less is more. With several ways to make mattress pads and other bed-related items waterproof, the products are likely to contain harmful chemicals like vinyl, phthalates and flame retardant chemicals. Much like baby clothing, you should also be looking for 100% organic cotton sheets, organic mattresses, organic cotton baby blankets, and swaddles. With so much contact with their sensitive skin, you want to avoid synthetic fibres. Remember to keep it simple. Besides a fitted crib sheet, there should be nothing else in the crib with your baby. You can find a great range of organic cotton bedding, including blankets, swaddles and fitted mattress sheets at Metro Baby that won't break the bank.
Toys
As a baby develops, they spend a lot of time on their tummies and put almost everything in their mouth, which is why it's crucial to choose non-toxic baby toys that are free from BPA, phthalates and PVC. Great alternatives to the usual toys include natural rubber, natural organic fibres, silicone, safe plastic and wood. With bath toys, the material is important, but it should also not have holes that make it impossible to dry out, causing hidden mould. Choosing the right organic toys is especially important when babies are going through their teething phase. A teether made from BPA free, FDA and CE food-grade silicone and is also freezer friendly is a great option. For more chemical-free baby toys, visit Metro Baby.
Feeding
Baby feeding always comes down to what's best for your bub, and at some point, it will likely require feeding products like bibs, bottles, pacifiers and sippy cups. When choosing baby feeding products, try to select products that are safe and free from chemicals such as BPA and phthalate. A great alternative is a food-grade silicone that resists stains and doesn't absorb water. Another great material that you can find is 100% recycled Oeko-Tex polyester that's waterproof, durable and lightweight.
As a new parent, it can be overwhelming with so much to learn. To make sure your baby is protected from toxic and unwanted chemicals, start by choosing 100% organic clothing and bedding. Then consider their feeding and toys with so much of the things they encounter going into their mouth whether we want it to or not. For all of your baby care needs, visit Metro Baby online.