The Best Herbal Teas for the Winter Flu Season
The Best Herbal Teas for the Winter Flu Season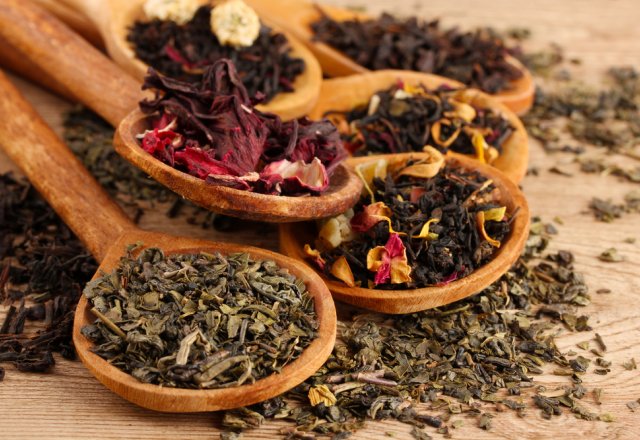 As the temperature starts to drop and cold and flu seasons starts to pick up, it's time to give the tea drawer a refresh with healthy teas that can protect our immune system and keep us warm.
Tea has the power to soothe a sore throat, clear up congestion, suppress a cough and reduce the duration of the cold with powerful antioxidants. But one of its most critical healing functions is that it keeps you hydrated, which is important when getting on top of a cold.
Of all the tea's, a few stand out as the best herbal teas to drink during the Winter and for a good reason. Thankfully, T2 offers a Winter collection of immune-boosting tea that's nutritious, delicious and ethically sourced. So let's take a look at herbal teas you should include in your pantry this season.
Peppermint Tea
With a wide range of health benefits, T2's Peppermint Tea is a great healthy tea for a cold. Peppermint has antibacterial, antiviral and anti-inflammatory properties that can help clear clogged sinuses and relieve body aches and pains due to the common cold. In addition, menthol, an active ingredient found in peppermint, when in a warm drink such as peppermint tea, may help you breathe easier.
Chamomile Tea
Chamomile tea is a tremendous anti-inflammatory tea that can help fight off a cold during Winter. Chamomile tea contains the antioxidant apigenin, which may help reduce inflammation and fight off specific cancer cells. Because Chamomile tea is antioxidant-rich and can help lower your risk of several diseases while also boosting your immune system. Not to mention, it's an earthy flavourful caffeine-free alternative to black or green tea.
Lemon Myrtle
Native to Australia, Lemon Myrtle is known for its antiseptic properties and its zingy flavour. For decades, Lemon is a great addition to immunity tea for colds because of its Vitamin C properties. Lemon Myrtle tea by T2 is full of flavour and rich in antioxidants, anti-bacterial and anti-inflammatory symptoms that can help ease sore throats and sinus problems.
Chai
Chai tea is a popular alternative to coffee because of its high caffeine. Chai can come in a variety of blends that can boast some serious health benefits. T2's Chai Loose Leaf tea is complex, spicy and incredibly tasty, packed with cardamom, ginger, cloves and cinnamon. With each of these spices offering benefits, Chai tea is the perfect cuppa for a chilly afternoon that is sure to leave your kitchen with warming spice.
Green Tea
And finally, we had to include the holy grail of healthy tea for colds, green tea. Green tea comes with a long list of evidence-based health benefits and healing properties. Loaded with healthy bioactive compounds, Green tea can have various effects on your health, including helping improve your immune system and protect you against illness and disease. Another popular form of green tea is Matcha. T2's Organic Turmeric Matcha blends the powerful properties of matcha and turmeric, giving you an immunity tea that will keep colds far away.