5 all-natural beauty rituals you can do at home
5 all-natural beauty rituals you can do at home
We all want to stay beautiful, youthful, and radiant for life, right?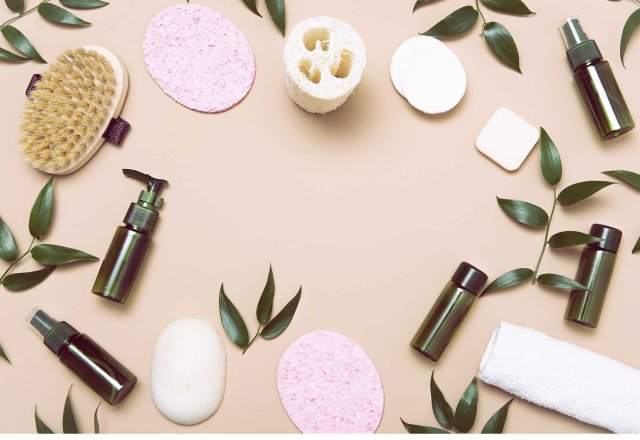 Beauty rituals are a great way to enhance your self-care, make you feel more confident and feminine, decrease ageing and enhance your appearance. Sounds like a winning combination, doesn't it? Here are some wonderful beauty rituals that you can do to enhance your appearance and overall wellbeing! Even if you do some of them already, perhaps you will be inspired to try a few new ones!
Dry body brushing
Dry body brushing is fantastic for your lymphatic system and helps to increase blood flow to the skin, bringing fresh blood, oxygen, and nutrients to the surface of your skin and aiding in collagen production. Dry body brushing also helps to decrease cellulite of the body by helping to break down and remove toxins that have built up in fat deposits which is the main cause of cellulite. Start with your brush at the base of your feet and brush every part of your leg around 5-10 times with medium pressure in a direction towards the heart. Do this on your torso, back, and arms too, always brushing towards the heart rather than away.
Gua sha face shaping

Gua sha is a beautiful crystal tool that has been used in Traditional Chinese Medicine for thousands of years to help shape the face, neck, and chest. Gua sha can be incorporated into your beauty routine very easily and only takes about 10 minutes. It is best practiced consistently for around 10 minutes 3-5 times a week to best see results. There are lots of great tutorials on how to use gua sha tools. The only other tool you will need for gua sha would be a delicious body oil to help the tool glide over your skin. Gua sha can help reduce fine lines and wrinkles, improve skin tone and texture, improve blood flow to the skin, reduce puffiness in the face and help your skin glow by increasing collagen production!

Facial masks

Now I know we have all tried this one, but are you actually doing it and being consistent with your face masks? Face masks are such a fun way to get some extra skincare into your day and can help your skin massively depending on what your skin type is. Face masks also don't have to be super fancy or expensive. Simple ingredients such as avocado (great for dry skin), clay mixed with water (great for oily/ acne-prone skin), or even a good quality honey (all skin types) can be used on your skin and are all-natural and toxin-free! A huge win if you ask me.

Head massage

Are you wanting to improve hair growth, thickness, tone, and texture? If so, this may be the ritual for you! Using a comb or hairbrush and running it over your scalp and pressing it firmly at the base of your skull helps to promote blood flow to your head and hair follicles which will once again increase nutrient availability to the scalp. To further enhance this you can bend over, turning your head upside down, and massage your head with your hands using rosemary oil or rosemary-infused oil which is known to be fantastic for hair growth and thickness. This ritual is great to be done the day you will be washing your hair as it may increase the oily appearance of your hair and may need a wash after! This will definitely be worth it though for those luscious locks.

Meditation

Meditation is a holy grail when it comes to long-term beauty care. It helps to reduce stress and anxiety, lower blood pressure, increase amygdala size, and boosts energy and concentration. Stress is a massive culprit for aging in the body and we should try to do everything we can to prevent it! Stress also causes us to frown more often, creating unnecessary wrinkling and aging of the face. Plus, stress impacts our body and encourages oxidation and degeneration as well!

From: Endeavour College of Natural Health

Written by: Amy Parin