The well season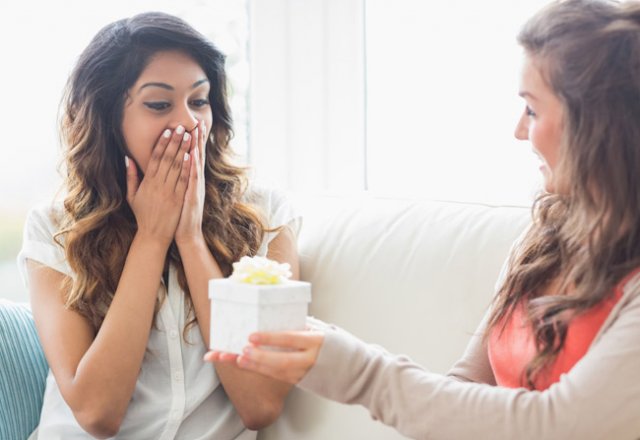 Christmas is just around the corner!
To almost all of us, Christmas is associated with the crush of shopping centres, the disorder of overcrowded supermarkets and the overindulgence of our taste buds and tummies. But in spite of all its shortcomings, the 'silly season' may actually be better for your wellness than you think.
The gift of giving
Just a cliché? Not according to psychological science. A 2008 paper by the Harvard Business School found that although research participants felt that spending money on themselves would make them happier, spending money on others was inherently more rewarding. One study asked people to split $100 between themselves and a local charity while their brain activity was observed; they found that those that chose to donate the total sum had more activity in ventral striatum, a brain region associated with rewarding stimuli. Similar studies have shown that prosocial spending, or voluntary spending intended to benefit others, also results in greater self-rated happiness and, thus, overall health and wellbeing – regardless of the amount spent. In fact, further research by the Harvard Business School in 2009 found that happiness as a result of spending money on others was more dependent on how people spent their money than how much money they received.
The right gift…
While you don't have to break the bank to boost your seasonal wellbeing, it turns out choosing the right gift will help. An earlier study from the University of Zurich found that when extrinsic motivations for giving (such as appearing to be a generous person, to impress family and friends or to compensate for guilt) overwhelm intrinsic motivations for giving (such as helping or bringing joy to others), the happiness reward of giving is muted or annulled. So, to truly experience the 'the gift of giving', you need to let go of trends and self-interested motivations and ask yourself, "What can I do to help make someone truly happy?"
Finding that special Christmas gift for someone while being conscious of your own financial means certainly isn't easy. But with the help of Gifts Australia, we've put together a list of potential prezzies-with-benefits to bring joy to your loved ones and boost your festive wellness, all under $90.

FOR THE PROCRASTINATOR:
You know, that person who always goes on about their new website or candle-making business and moving to Byron Bay to learn to surf but finds it hard to commit. Help them turn their goals into reality with Start Today, a goal-planning book packed with motivational quotes and beautiful illustrations for inspiration. $31.95
FOR THE MAKE-UP HOARDER:
For the mum who has more lipsticks than a L'Oreal counter and a BFF who has every shade of nail polish ever made, this is their future beauty bag. Plus-sized at 32cm x 21cm x 10cm, the Sunflower Chevvy bag by Louenhide is sure to both brighten up the bathroom and keep it tidy. $35.95
FOR THE TEA OBSESSIVE:
Teabags are passé (and many are non-biodegradable), so help your herbal tea lover do their brew and their planet justice with a seriously cool Dunkin' Monkey Tea Infuser. Loose leaf tea has never been easier, or more adorable. $9.95
FOR THE NEW PARENTS:
They probably have at least 10 jumpsuits and pairs of cute little socks already, so give them and their new bub the gift of bathtime bonding with the Bath Time Natural Baby Hamper, filled with certified organic soaps and accessories, including a too-cute hooded towel. $89.00
FOR THE GUY WHO HAS EVERYTHING:
So, he doesn't want more socks, ties and themed books? Well, there is honestly no way he will already have a Stainless Steel BBQ Sausage Roller. The gift of perfectly cooked snags will keep on giving. $29.95
FOR THE DOG LOVER
For that person whose face lights up every time there's a dog outside a café/supermarket/pretty much anywhere. Give the gift of adorable animal antics with Dogs Hanging Out of Windows – a book full of pictures of dogs looking blissfully happy with their ears and chops flapping in the wind. $29.95
Content sponsored by Gifts Australia and The Hamper Emporium
NEXT: 7 steps to a meaninful relationship
Rate This