Trending now: Lupin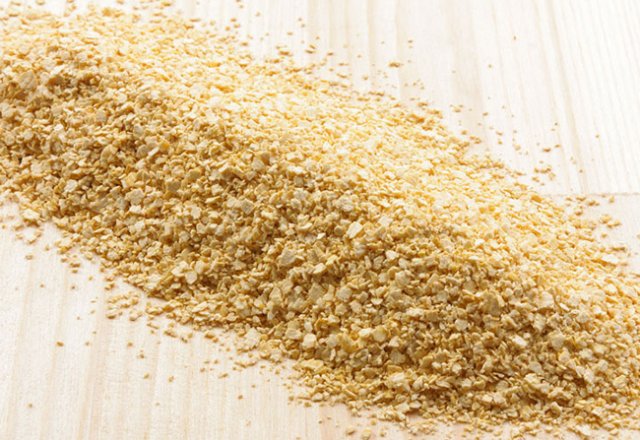 A new superfood to add to your list.
This protein-packed gluten-free bean is being billed as the next big superfood. Here, Sally O'Neil shares the benefits.
Lupin (pronounced 'loo-pin') products are hailed the next big superfood with claims including stabilising blood sugar, and lowering blood pressure and cholesterol levels. The impressive nutritional profile of this legume is beginning to gain more attention, particularly in the health food world. So what are they, exactly?
Lupins are a member of the legume family and are closely related to lentils, soybeans and peas. There are 12 lupin species, one being the tastier, narrow-leafed sweet lupin, cultivated in Western Australia. Australia is actually the largest lupin producer worldwide – producing over 85 per cent of the world's supplies. This growing industry provides good income for our farmers and has low food miles for shoppers (unlike quinoa, which has to travel from Peru and Bolivia in South America). They're an ancient food source eaten throughout the Mediterranean region and the Andes mountains.
Lupin flakes are made by dehulling the whole lupin bean, splitting it, then milling it into flat flakes, which reduces their cooking time. There is no heating involved in this process and nothing is added. Lupin flakes are a great gluten-free, non-grain alternative to flour and breadcrumbs and another protein source for vegetarians and vegans to add to meals. They have a mild taste that take on the flavours you cook them with. High in fibre and protein, they are satisfying and versatile, working in both sweet and savoury dishes.
Benefits
These little beans are also packed full of nutrients and minerals, making them a convenient and healthy option for people with coeliac disease and others following a gluten-free diet. Lupin flakes are an excellent source of fibre and protein and are low in carbohydrates. Lupins are also a good source of magnesium, potassium and calcium. It won't be long till everyone catches on to these wonderful flakes.
Stabilises blood sugar
Lupin is very high in fibre, with the kernel being made up of 37 per cent fibre. Alongside alleviating constipation, fibre helps fill you up and stabilise blood sugar levels. Lupin flakes contain 53 per cent more fibre than chickpeas, and 81 per cent more than that found in quinoa. The high fibre content also has the effect of lowering cholesterol, one of the risk factors of cardiovascular disease.
An excellent source of plant protein
Lupins are rich in protein (40 per cent to be exact), making it one of the highest sources of plant protein available. This makes lupin an attractive new source of protein for vegetarians and vegans. Combining lupin with grains (say, in a vegie burger made with quinoa) helps to balance out the amino acid profile and makes it a more complete protein.
Environmentally sustainable
Lupin Foods Australia won the Best New Environmentally Sustainable Initiative Award at the Gulfood Awards 2014. Says Lupin Foods, "Lupins are a valuable component of Western Australian farming systems, providing a key element in crop rotations; assisting soil aeration and injecting it with nitrogen, which creates a better environment for growth and the survival of other plants."
Weight loss
Along with being high in fibre (which is also great for weight loss), lupin flakes are surprisingly low in carbohydrates (only four per cent), which can help weight loss efforts. Comparatively, other legumes and grains have a relatively high carbohydrate content; 100 g lupin flakes contain just 3.5 g carbs, versus 74.5 g of carbs in white flour. Lupins also have a very low glycaemic index, or GI, which creates a feeling of 'fullness', resulting in you eating less and consuming fewer kilojoules/calories.
Gluten free
Lupins are gluten free and offer a far nutritionally superior substitute to other gluten-free flours on the market, like the highly refined potato starch found in many alternative products. It's a legume, not a grain, so suitable for anyone with coeliac disease.
Sources and dosage
Lupin flakes are now sold at several independent supermarkets and health food stores. If you can't find them, they're easy to order online too.
Top tips
Lupins have so much fibre that I would suggest you start with smallish quantities so you don't cause wind or digestive upsets initially.
Blend the flakes into flour to use in healthy breads, cakes and slices.
Add a tablespoon to your next smoothie to amp up the protein content.
Disclaimer:
It's important to note that self-treating a health condition with lupin may have serious consequences. If you're considering the use of lupin in treatment of any condition, consult your primary care provider
Have you jumped on the matcha bandwagon yet? Read more about the benefits of matcha.
Rate This