Pregnancy pampering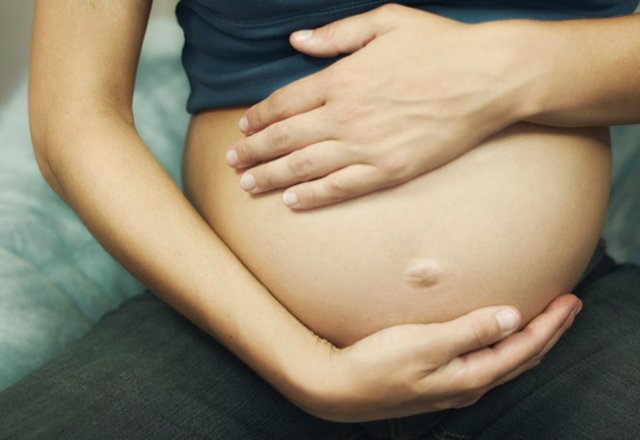 Healthy and beautiful.
For some women, pregnancy is a breeze. A blissful, beautiful time with glowing skin, glossy hair, inner peace and an overall feeling of total wellness – but for others, not so much.
Whether you're feeling like a yummy mummy in the making or a beached whale with a backache a little pampering can go a long way when you're expecting.
Liz Nowosad writes.

Pregnancy Massage
"Prenatal massage can be a terrific idea", says Mary Jane Minkin, MD, OB-GYN and clinical professor of obstetrics and gynecology at Yale University School of Medicine, and author of A Womans Guide to Sexual Health. It is a wonderful way to ease everything from a stiff back and aching ankles to tired feet and sore hips. It can also pep up your mood, promoting the circulation of feel-good, pain-relieving endorphins, leaving you relaxed and refreshed – and rest assured, the baby will have as good a time as you.

According to Sabina Cummins, manager of Isika Day Spa at Crown Metropol, Melbourne: "The body secretes endorphins during prenatal massage, which traverse the placenta and ultimately soothe and relax the baby." However, attention must be given to positioning during the massage. After around 18 weeks of pregnancy, you shouldn't lie flat on your back as the heavy uterus may compress a large blood vessel called the vena cava, causing a drop in blood pressure. Therefore, a little incline of the table or a strategically placed cushion should be involved. The spa will have extra pillows, wedges and padding for your comfort, and your masseuse will help you move into different positions – sitting, lying on your side or semi reclining. Senses are heightened during pregnancy, so don't be afraid to ask your therapist to change the music or temperature, and be sure to tell them if you are uncomfortable in any way. 


Pregnancy massage is fairly similar to regular massage, though depending on the stage of pregnancy, you may be massaged on a pregnancy table or on your side, supported by cushions. "Similar massage strokes are used in both styles," says Cummins, "though, we avoid certain pressure points that can be too stimulating."
And is it safe to massage the tummy and feet? "Absolutely!" claims Cummins. "If the mother is willing. After 12 weeks, using light, circular strokes, tummy massage promotes skin elasticity and circulation to the general area. And massage can provide great relief for tired feet. Joint pressure and swelling is a recurrent issue for pregnant clients and foot massage is quite relaxing for them. But it is important to use only light pressure and avoid stimulating any acupressure points around the ankles and feet as some points can be too stimulating."


Most experts agree that it is best to wait until the second trimester (after week 12) before having a massage. It's always worth asking if the therapists have pregnancy massage training and experience when you make the booking. If you find a spa that offers massage specifically for pregnant women, it is more than likely that they do. It is important to do this as certain pressure points need to be avoided and some aromatherapy massage oils are not suitable for use during pregnancy.

Facials

A professional facial can work wonders when it comes to clearing clogged pores ­– the result of crazy hormones – or rehydrating dry skin, which is another common pregnancy complaint.
"It's true that some women exude a pregnancy glow; however, not everyone is this lucky," says Danielle Williams, global education manager at Jurlique. "The additional hormonal activity can cause skin breakouts and sensitivity in some women. It's common to experience some dehydration and a lacklustre appearance on your skin while your baby takes the lion's share of vitamins, minerals and essential fatty acids required for healthy development. Seeking regular, balancing facials and advice from a beauty expert to refine your skin care ritual during these changes will help your skin cope and maintain its former glow," advises Williams.

If you are experiencing increased sensitivity, make your therapist aware and request gentle products suitable for sensitive skin, and avoid abrasive treatments (like microdermabrasion), which may do more harm than good at this time.

Also off limits are aromatherapy, chemical peels and hot stones. Instead, choose options that emphasise relaxation and save the deep cleansing peels, electronic stimulation or deep extraction for a post-delivery treat. And, make sure your beauty therapist isn't using anything containing retinoids – a type of vitamin A that speeds up cell division. It can help your skin by boosting renewal and preventing skin collagen from breaking down, but there's a chance it could harm your baby if you are exposed to high amounts of it. There are many spas that use only natural, organic products and it is best to seek these out to avoid unnecessary chemical load for you and your baby. As Williams says, "Everything we feel and put on or in our bodies is shared with our unborn baby, so it makes sense to use pure, natural products that you trust."

NEXT: Abhyanga massage - the essential guide
Rate This