Natural ways to prepare for pregnancy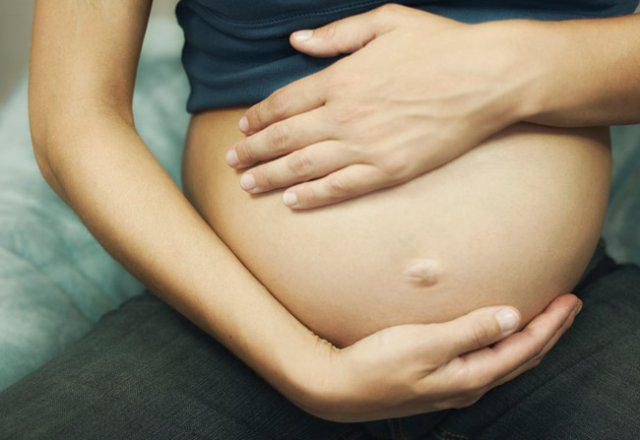 "Couples should begin preparing for parenthood at least 12 months prior to falling pregnant," says Dr Pohlner
So you're thinking of having a baby? There are lots of ways to prepare for pregnancy. Explore some natural alternatives with Shaaron Dunn.
Essential habits for fertility
In what has become an era of quick fixes and instant gratification, there's a natural state of being that has suffered as a result of this 'have it all now' mentality – due in large part, say some experts, to the anxiety that can come from not getting what we want as quickly as we want it.

With one in six Australian couples experiencing infertility according to the Fertility Association of Australia, getting pregnant is no longer guaranteed after a few steamy nights under the sheets. Yet, with a deeper understanding of why infertility occurs, healing can, in many cases, begin and parents-to-be can replace the stress of 'trying' with daily habits that can bring them closer to conception.
"Stress adversely impacts fertility," says Melbourne-based Chinese medicine practitioner Dr Karen Pohlner, co-author of Unlocking the Mysteries of Chinese
Medicine (Bamboo Spirit Publishing). "Couples often find that conception occurs during and immediately following holiday and honeymoon periods (when stress is absent)."

While modern medicine has put babes in arms through treatments such as IVF, it's ancient philosophies and understandings based in Chinese medicine that dig deeper, looking at the couple from a holistic viewpoint, and offering tailored treatments to foster the health and wellbeing of the entire family. These treatments can regulate hormones and boost fertility as well as a mother's ability to cope with the mental, physical and emotional demands that can come post partum.
Prepare for parenthood 12 months ahead
Many holistic health practitioners advise more than simply hitting pause on the contraceptive pill if falling pregnant and growing a healthy baby is the goal. In Chinese medicine, says Dr Pohlner, couples should begin preparing for parenthood at least 12 months prior to falling pregnant. This is seen as crucial to ensure the birth of healthy offspring who will remain vital and vibrant in the world.
"The primary purpose of the prenatal phase is to help women get into the best possible condition to conceive a healthy baby without depleting their own energy reserves," Dr Pohlner says.
"The aim at this stage is to regulate the menstrual period. Ideally, the period should have a regular 28-day cycle that comes and goes harmoniously with the waxing and waning of the moon, day one occurring on the full moon; however, most women don't follow this cycle, and this isn't cause for alarm. For those who do follow this cycle, however, a traditional Chinese medicine practitioner can see that the internal reproductive health is in balance."

Despite the common occurrence of irregular menstrual cycles, Dr Pohlner says women will still fall pregnant. "The overwhelming motive force in nature is to reproduce to ensure continuity of the species," she says.
The importance of a healthy lifestyle
Healthy eating, including adequate hydration, and regular exercise are other important factors to adopt well before planning a pregnancy. This is also the time to kick habits such as smoking and drinking, giving the mother the chance to repair her body before it becomes home to the growing embryo.
The developing embryo requires a synergistic blend of vitamins and minerals, which should be assimilated via wholefoods and bioavailable supplements.
According to the Weston A. Price Foundation, good maternal nutrition prior to and during pregnancy can "protect the offspring from diabetes, stroke, heart disease, kidney disease and memory loss later in life".
Rate This