How to say no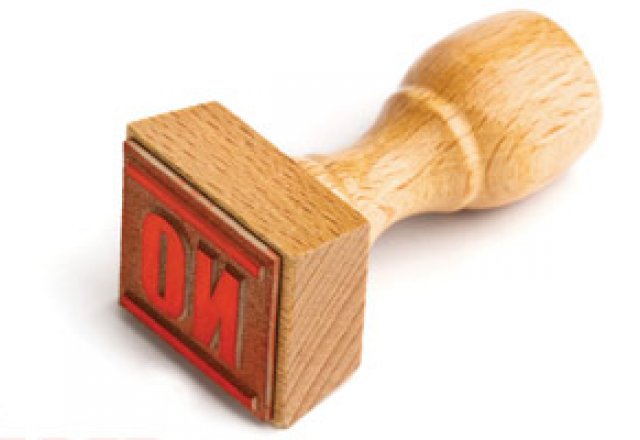 Parents say it, kids scream it, and it might very well be your boss's favourite word. So why is it so hard to say?
Whether through fear, a need to please or lack of assertiveness, almost everyone has trouble saying no. Angela Tufvesson asks five experts how to decline. Diplomatically
It's always on the tip of my tongue, but I just can't get it out in time. When friends want to crash on the couch after a late night and I know they won't leave till lunchtime. Or at my very first magazine job when I, naively, took on more and more responsibility without the requisite pay rise.
And like the time my sister-in-law asked us to take in her cat, a victim of divorce, until she could save up enough cash to move out of her (feline unfriendly) parents' house. Two years on and she's still living with the folks. Thank goodness that after an initial rush of enthusiasm I came to my senses – who would take care of kitty when we went on holidays and what would the landlord say? – and uttered that powerful but oh-so-difficult little word: No. I'm not the only person who tiptoes around refusal.
Whether out of fear of conflict or disappointing others, a need to be liked, or confusing assertiveness with aggression, there are a heap of powerful barriers that scare many of us into saying yes when we'd much rather say no. But if you can swap yes for no, at least some of the time, you're likely to feel less stressed, boost your self-esteem and enjoy stronger relationships.
How to say no
"Don't apologise. People often think that saying sorry is necessary but there is no need for an apology." Kerry Jeffrey, counsellor and life coach
"Delay your reply by a few seconds to give yourself time to hear your own voice. We always know if we have a yes or no in us if we take the time to listen. You could also say, 'I'll ring you back on that. I just need to think about it for a moment' or simply 'let me get back to you with an answer.'" Michelle Landy, life coach
"Think of the ways that you express values in your life, and you'll start to form a picture of the kinds of activities, roles and responsibilities that will become central if you are to live a life that feels authentic. This becomes your yes. Once you're clear on your yes, assess incoming requests against this. Say no to some things to give more meaning to your yes." Emma Grey, director of WorkLifeBliss and the author of Wits' End Before Breakfast! Confessions of a Working Mum
"Decide that you want to act assertively. Mindfulness of our current behaviour and intention is always useful." Dr Joann Lukins, director of Peak Performance Psychology
"Learn to stop, slow down and tune in gently. Then you can respond freshly, not habitually. This leads to more happiness, joy and intimacy." Justine Buckley, Gestalt therapist from Gwinganna Lifestyle Retreat
Browse more relationship advice online. Learn how to redistribute the power balance in your relationships and don't forget to follow us on Facebook and Twitter for more relationship advice.
Image: istock
Rate This