Holistic practices for better sleep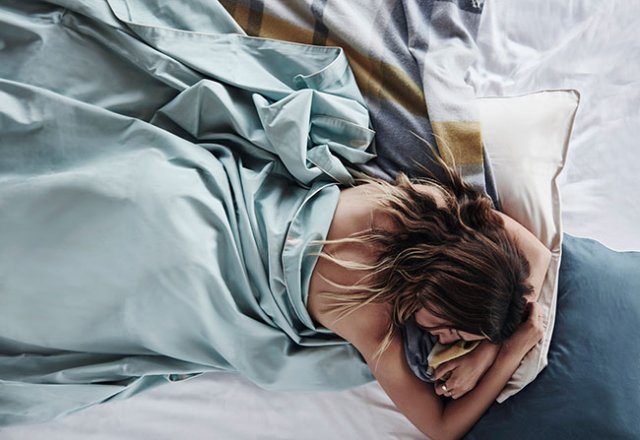 Sleep tight.
Be on your way to sleeping better with these top tips.
KEEP YOUR BEDROOM TIDY
Having a clean, tidy and welcoming bedroom environment can help promote feelings of relaxation, which, in turn, can help you drift off to sleep.
ESTABLISH A ROUTINE
Having a sleep routine 30 minutes before bedtime is important as it signals to the body that it's time for sleep. So, in addition to keeping a gratitude journal, adding a few holistic remedies will support you to get seven to eight hours of continued rest.
MEDITATE
Meditation has been proven to reduce anxiety and stress levels, meaning it will help your mind rest, as will soothing music with nature sounds.
TRY AROMATHERAPY
To your bath, add a few drops of certified organic essential oils, such as lavender. Pure botanicals help to transport us to a place of calm and relaxation.
USE A SALT LAMP
Sleeping with a red light bulb on will help maintain your body's natural circadian rhythms. Also, Himalayan salt lamps release negative ions into the air, encouraging a relaxing sleep atmosphere.
TRY A YOGA POSE
Practise gentle yogic postures such as viparita karani, or legs up against the wall, for 10 to 15 minutes. This puts your body into rest and digest mode and helps relax your mind.
DRINK UP
Drink herbal teas with sedative qualities, such as chamomile or valerian. Alternately, take magnesium, which has been shown to activate the parasympathetic nervous system, calming the mind and body.
Photo Credit: Hunting for George Loft Collection
Rate This