Empowering women: TOM Organic launches its Female Empowerment Grant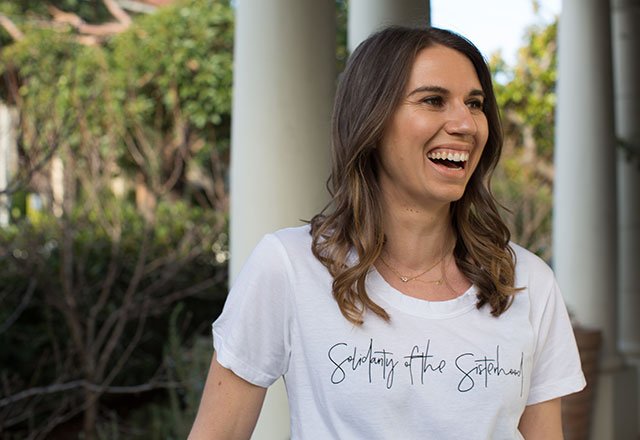 "When women support each other, incredible things happen"
Our friends at TOM Organic recently launched their TOM Female Empowerment Grant program to support an individual or company who supports and empowers women through their mission.
The grant comes with the release of their revamped packaging featuring a more mature appearance with a stronger focus on the female form and empowerment but it doesn't stop there. TOM Organic teamed up with Australian fashion identities, Lindy Klim and Heidi Middleton to create limited edition TOM Organic t-shirts, where all profits from sales go towards the grant.
"It's all about collective female impact," says Aimee Marks.
"Together, we can shift the dial whether it's health, the environment, or inspiring the next generation of women to stand up for what they believe in" she says.
With the aim of raising $25,000 for the Grant, Aimee's goal is to give someone a chance and invest in someone's goal and the future.
"Someone once believed in my vision and gave me a chance, so I want to pass on this gift and invest in the next generation of female change" says Aimee.
If the idea of supporting someone's vision for change, get involved and purchase one of the t-shirts today!
Want to nominate someone for the grant? Nominations for the grant can be submitted via TOM Organic's website and close on 29 September 2017.
Rate This