Embarrassed about seeing the doctor?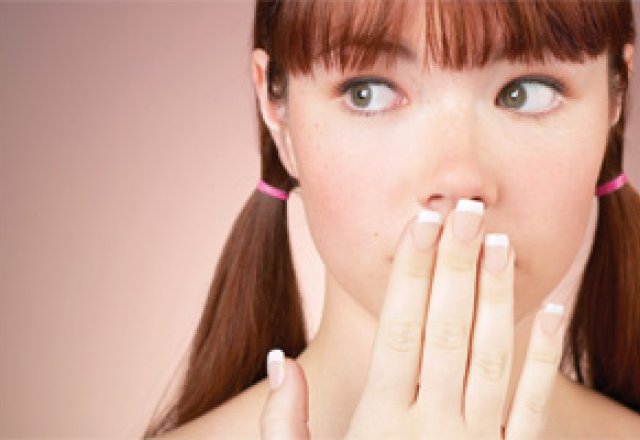 We can help!
With Dr. Ronald McCoy's help, we've compiled three top tips to make your trip to the doc that little bit easier
1. Remember, it's not 
an exam
You shouldn't worry about being particularly articulate, maintaining eye contact or obsessing over what kind of impression you are making. The relationship you have with your doctor should be a relaxed one, even if it takes some time to get there. "We often get 'by the way, Doctor' questions as we call them, wherein patients will discuss minor complaints and only on the way out say 'oh, and by the way…'
It's often these questions for which they really came, but it's just taken them 10 minutes to work up the courage to talk about them," says Dr. McCoy. We don't mind, because in the end it's a win that your patient trusts you enough to discuss things that make them uncomfortable." If you simply can't bring yourself to open up to your doctor, then they're probably not the right one for you. If something is simply too embarrassing to say out loud, write it down or send an email first.

2. Be a regular
Visiting your doctor at least semi-regularly for check-ups means you're more likely to develop a comfortable relationship. That way you don't have to feel – even though they don't – as though you're the strange person who only calls when something funky crops up. Some people, however, prefer to visit different medical clinics for their 'unsavoury' troubles, thinking that they will never have to face the same doctor again. While this can be effective for some things, a good doctor patient relationship is a long-term one, wherein they can speak freely to you based on what they already know about you.

3. Talk your own talk
Use your own words. A doctor isn't going to care if you say 'I noticed some blood in my poop,' instead of 'I'm experiencing rectal bleeding'. Likewise, 'It smells weird down there,' is just as good as making reference to vaginal odour.
"Medical professionals should be good at recognising when a patient is having difficulty approaching an issue," says McCoy. "Start with something like 'Doctor, I have this problem and it's a bit embarrassing to talk about but…' The doctor will then just pick up this information and help you discuss the matter. The more you talk about it, the less fear you will have in discussing this and then, before you know it, you can be on the path to overcoming the problem and you can leave the embarrassment behind you."
Got some advice to share? Jump onto our Facebook page and join the debate!

Rate This