Ecopads Australia: making a difference for women around the world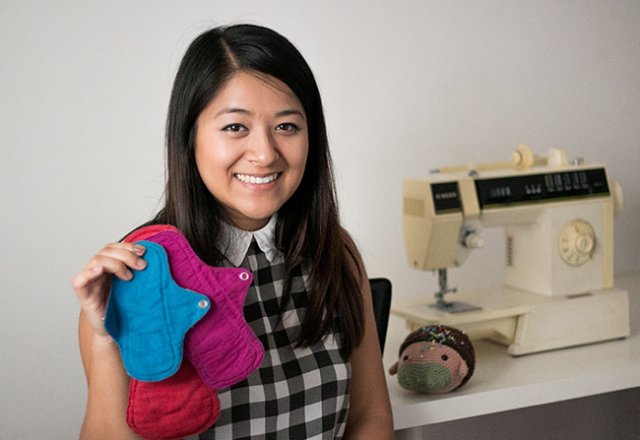 Realising the real cost of sanitation.
Newly established Brisbane-based social enterprise Ecopads Australia along with Eco Femme are launching a crowd funding campaign to make an environmental and social difference.
Addressing the confronting reality of sanitation in developing countries, founder and director of
Ecopads Australia
, Freeda Thong, decided to create these homemade cloth pads after realizing disposables make up the third top largest contributor to landfill.
"Reusable menstrual products provide a means to help alleviate this confronting statistic … it is important to raise awareness about the lack of access to sanitation in countries like India and Africa, where girls are using menstrual sanitary replacements such as bark, newspaper and sponges," says Ms Thong.
So what makes Ecopads Australia so eco-friendly? They offer a sustainable way to manage your period. The high quality cloth pads are durable, affordable and a healthy alternative to disposables.
They're healthier for you: Disposables run the risk of Toxic Shock Syndrome and can exert hazardous chemicals in our bodies. With no hidden chemicals, cloth pads are a safe option.
They're affordable: An average woman will spend at least $100 dollars on disposables per year? For $30, you can get a starter cloth pad kit and it can last you for up to 3 years depending on how well you look after them.
They're sustainable: as mentioned above disposables are the third largest consumer items that end up in landfill. Ecopads are reusable and washable making them environmentally friendly.
The crowd funding campaign launches on Saturday 14 May where the money from pre-purchased cloth pads, will go towards raising $30,000 in 30 days.
For every cloth pad purchased, one will be donated to a girl or woman in a developing country.
Rate This