10 tips for cultivating wellbeing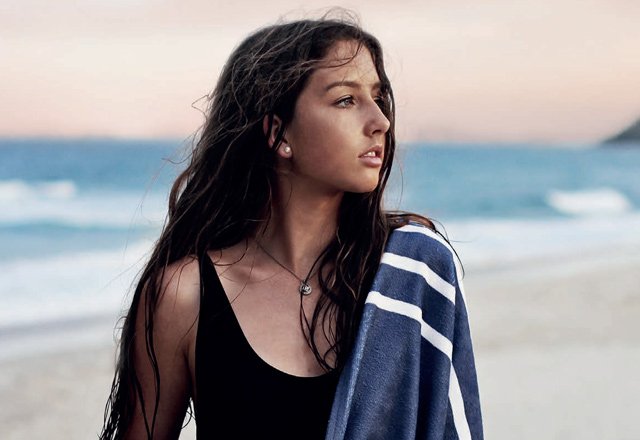 A joyous and fulfilling life is built on a foundation of health, self-care and living in line with nature, writes Meredith Gaston, in her new book, The Art of Wellbeing.
What is wellbeing?
I would describe wellbeing as the holistic experience of feeling energised, comfortable, connected and inspired. Our personal wellbeing is cultivated by all the unconditionally kind, wise and compassionate choices we make to nurture our health and happiness. These choices encompass our thoughts and our actions, our self-talk and our speech, the foods we eat, the ways we care for our bodies, and the support we provide for ourselves and each other.
What we choose to do with our time sculpts our wellness and matters greatly. When we invite the simple and relaxing practices of gratitude and mindfulness into our daily lives, we begin to sense the willingness of our minds and bodies to collaborate fully with us in the most positive, transformative ways.
By living intentionally, actively choosing love, peace and joy for ourselves and each other in every moment, we come to know a deep sense of wellbeing that creates a simple, unfailing foundation for truly joyous living.
Our thoughts create our worlds by inspiring our attitudes and our moods, our daily choices, self-talk and actions. It is truly empowering to realise that our thoughts are inherently flexible. Even if we have learnt patterns in the past that no longer serve us, it is completely within our power to let them go.
When we live as part of nature, our wellbeing blossoms. Cultivating wellbeing in daily life is a truly joyous and fulfilling commitment. When we nourish our inner gardens each day, we are able to embody and experience the limitless comfort, joy and inspiration we seek.
10 tips for cultivating wellbeing
#1 Choose Joy
Each one of us can actively choose to think thoughts that uplift us, speak words that spread joy, and explore ideas that help us grow. We can choose joy when we do work we love, and do it lovingly. We can choose exercise we enjoy doing, relax in ways that revitalise us, and choose people in our lives whose love and support empower us. When we build our daily lives around choosing joy, we may truly experience radiant wellbeing. We simply make consistently positive, life-affirming choices that light us up from the inside out.
When we choose joy, we see that life is not about sacrifice and deprivation, it is about celebration. When we forgo gruelling exercise regimes, unnecessarily hectic agendas and punishing diets, we may love our way to wellness. Wellbeing is not maintained by punishment or suffering, it is supported by unconditional self-love, passion and positive thinking.
Choosing joy also serves us exceptionally well during any challenging experience. We all have the power to
learn and change for the better, growing our compassion, wisdom and gratitude through our personal life experiences. Not only does joy strengthen us to handle stress and adversity as our best selves, it always illuminates the swiftest path back to perspective and composure.
#2 Love the Earth
Our wellbeing is also shaped by the health of our natural environment: the air we breathe, the soil in which our foods are grown, the quality of our water, the health of our oceans, rivers and forests, and the countless magnificent species with whom we share this earth.
In order to connect to the earth, we need to spend more time in nature. Go outside. Put your feet in the sand, the soil, the grass. We live amongst the most varied and magnificent flora and fauna, spectacular mountain ranges, coral reefs, vivid fields of flowers, constellations of stars, creatures great and small. It is a privilege to be here experiencing life on our planet.
Connecting with our Earth is essential. We are part of nature, and her seasons, moods, beauty, uniqueness and splendour mirror our very own. The Sufi poet Rumi reminds us that the entire universe is inside us – how profound this is.
Also, it's important for us to respect Earth. Recycle, upcycle, compost, walk or ride a bike, take short showers, enjoy candlelight, share tools and helping hands with neighbours, friends and family, grow your own herbs, fruits and vegetables, and mend and make do where possible.
#3 Eat real food
Each day, we also have the chance to tune into the immense power of our food choices. Food is sacred, energetic and vibrational. The food we eat has a story, a source and an impact. It also plays a determining role in shaping our health, our energy levels and our moods. Eating mindfully is beneficial and healing for ourselves and our planet. When we eat mindfully we optimise our vitality, contribute to the prevention and reversal of disease, live in harmony with our Earth, and celebrate life.
The magnificent rainbow of fresh fruits and vegetables we have to choose from exemplify the beauty and generosity of Mother Nature's pantry. Aim for a plant-strong diet that is full of colour and rich in natural vitamins and minerals. Choose organic, seasonal and, ideally, local or homegrown produce wherever possible, and you'll never have to squint again reading fine print.
Develop a positively loving relationship with food as nourishment. Food is your primary form of medicine, an essential way of healing. It is also an extremely fun, joyous and colourful part of a natural, healthy lifestyle.
Benefits of eating real food include increased energy, sustained vitality, a healthy glow, improved concentration, healthy weight maintenance, stress reduction, decreased inflammation, real satiety, stable blood sugar levels, and balanced hormones and mood.
#4 Simplify
We need a lot less than we realise to be happy. Oftentimes when we accumulate more, we are simply on the search for the feeling of newness, worthiness or happiness that our purchases bring. By taking the time to know ourselves and love ourselves more deeply, we fill the voids we seek to fill in a much less fleeting way and on a far deeper level. Happiness is an inside job.
Living with less allows us to appreciate and value those things we mindfully choose to possess, and focus on the parts of our lives that matter most – our relationships, our experiences, and our natural environment. Opting for minimalism in every respect, we free up precious time, space and energy to use in creative and fulfilling ways each day.
#5 Prioritise self-care
Self-care is about attending lovingly to our own various needs on a daily basis. In caring for ourselves, we are much better equipped to care for and support others. Self-care includes all the daily ground covered in these 10 tips, including eating regular, nutritious meals each day, drinking plenty of clean water, and creating a routine for the best sleep possible. Exercising, practising relaxation, and taking time to rest and be gentle with ourselves is also essential to daily self-care. When we look after our thoughts, making sure they are supportive, peaceful and uplifting assets for us, we practise the ultimate form of, self-care.
If you are looking for kindness, be kind to yourself as well as others. If you are looking for understanding from others, be compassionate and open minded towards yourself first. If you are looking for peace, be peaceful and bring peace to others. We invite the relationships, environments and circumstances into our worlds that grow and fulfill us soulfully, and we transform our entire lives for the better.
#6 Rest
Rest and relaxation are essential to our wellbeing. Ensure you experience the best sleep possible by creating a calm and nurturing space in which to rest. Reserve your sleeping space as a tranquil, restful sanctuary. Keep a sleeping routine, aiming to tuck in and rise at the same times each day. We all have unique needs, but eight hours of sleep per night is a healthy, recommended quota for energised living.
Some people find it particularly hard to switch off at the end of the day. Keep electronic devices out of your bedroom and ensure you have as quiet and dark an atmosphere in which to sleep as possible. If you are unable to fall asleep, you might like to follow your breathing or enjoy listening to some quiet and relaxing music. You may also find comfort in a light-hearted audiobook or meditation tape. When restless, write in your journal. Jot down your worries and hurries, and support yourself without fear or impatience to gently and fully switch off.
Quality sleep recharges our batteries for life, healing, protecting and supporting our minds and bodies. If daytime naps or siestas are required, take these lovingly as part of your self-care routine and reap the refreshing benefits. We live in a fast-paced world that too often favours productivity at the expense of rest. Yet when we are rested, we experience greater productivity, mental clarity and performance on every level.
#7 Relax
The study of epigenetics demonstrates how the causes of disease are not solely genetic, and that disease can manifest due to the dietary and lifestyle choices we make. When it comes to the insidious effects of stress on our health, there is an antidote: relaxation. Relaxation is not only a practice but a choice we can all make in any moment. This may sound very simplistic, but it is true. Our lives are composed of a series of choices we make that shape our worlds and experiences. By choosing relaxation, we bring ease and flow to our lives.
Relaxation may be something we need to learn or relearn. Thankfully, there are so many pleasurable and fulfilling ways to walk this path. Practising visualisation and meditations creates a wonderful, simple practice for relaxation in daily life.
Other great ways to embrace relaxation include practising yoga or tai chi, going on gentle walks in nature, lighting candles, enjoying a bath or a massage, listening to relaxing music or enjoying light films, music or books. Creating a relaxing atmosphere around you at home and at work in which you are as comfortable as possible is also key. Our outer worlds should reflect the inner world we seek to create.
#8 Move your body
Love your body into health and fitness by stretching and moving each day. Find a balance of physical activity that suits you while challenging you and keeping you fit, vital and strong.
Exercise provides energy, is essential for our mental health, develops our coordination and fitness, shapes and tones our bodies, detoxifies our systems, improves the quality of our sleep, can be fun and sociable, is a natural antidepressant, and feels really great. Our bodies were designed to move in different ways each day, and it is essential that we honour our bodies' needs for physical activity. Mixing up your exercise routine circumvents boredom and ensures that your whole body is strengthened and acknowledged.
#9 Hydrate
Many health issues people experience can be traced back to chronic dehydration and remedied simply by drinking ample water. More than half of your body is made of water, and you need to keep replenishing yourself to remain vital. Wake to a tall glass of warm water with a squeeze of lemon, or a dash of apple cider vinegar. Your liver and digestive system love this, and you'll be hydrating yourself necessarily following your overnight fast. Hydrate steadily throughout the day with good, clean water. Add slices of citrus fruit or cucumber for a little excitement. Intersperse with herbal teas and coldpressed fresh juices if desired. Water your inner garden and blossom!
#10 Connect
While some of us are more extroverted and outgoing than others, we are naturally social beings with a need for connection and relationships. Relationships are the web of our lives, and healthy relationships are necessary for our overall wellbeing. These include bonds between friends, family, colleagues, and lovers, teachers, children, grandchildren and beyond.
Relationships teach us so much by providing spaces in which we can love and be loved, give and receive support, learn and grow. Making a concerted effort to connect with others in our community and world with kindness, compassion and joy contributes to our feelings of belonging and greatly enhances our wellbeing. Our world would be a dramatically different place if we all chose to exercise loving kindness in our relationships and connections with others. Change starts with us. Let us be here for one another to build up, not put down.
Let us take joy in each others' successes and comfort one another through our hardships. Let us focus on our togetherness rather than our differences. Let us find peace in our connections with one another so that we may all experience love and wellbeing and this life.
Rate This